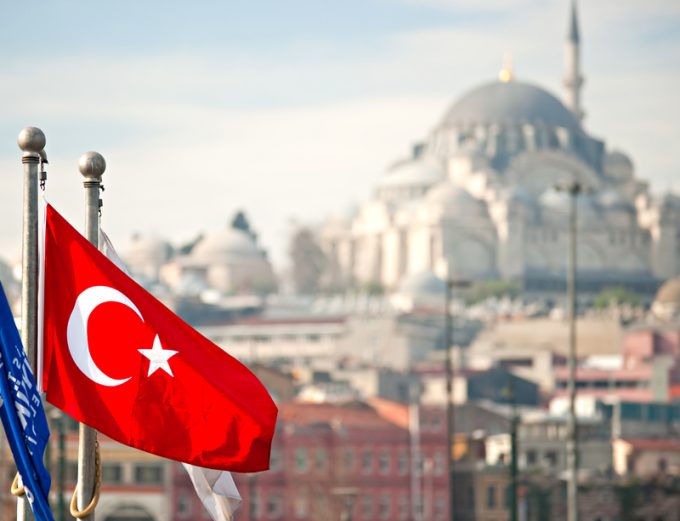 Shippers will look to alternative markets should relations continue to sour between Turkey and the US over economic sanctions.
It seems the US, and in particular its commander in chief, has no shortage of targets when it comes to using sanctions to get what it wants, leaving logistics companies panicking.
In response to the sanctions, Turkey's President Erdogan encouraged the country to reject iPhone and other Apple products in favour of Samsung or domestic electronics.
One source told The Loadstar that, while it was "too soon" to see any effect, there would undoubtedly be an impact.
"The US and Turkey are introducing too many taxes on too many commodities to know the immediate effect, especially with the seasonal August slowdown," said the source. "But shippers and consignees will certainly look for alternative markets, sources and goods if this continues."
Despite its exposure to the volatile Turkish market, DFDS's 2018 outlook remains unchanged, but last week it did acknowledge this statement was associated with a higher level of uncertainty than usual.
During a first-half earnings call on Thursday, chief executive Niels Smedegaard said the carrier would continue to monitor the situation.
The hostility stems from the 2016 arrest of US pastor Andrew Brunson over alleged links to "outlawed" political groups. And the US has threatened increased sanctions if the pastor is not released.
Taking to Twitter, President Donald Trump accused Turkey of "taking advantage" of the US, adding that he would be "cutting back" on support for the country. And US treasury secretary Steven has been quoted in media reports: We have more that we are planning to do if they don't release him [Mr Brunson] quickly."
So far, Turkish Airlines has been unaffected by the dispute, although reports in the US suggest the flag-carrier could itself be targeted. The New York Times reported on Wednesday that the next round of sanctions could include limits on the carrier.
It seems Turkey intends to use Mr Brunson as a bargaining chip in exchange for concessions for state bank Halkbank, although Mr Trump rejected any sort of deal in his Tweet: "We will pay nothing for the release of an innocent man but we are cutting back on Turkey."
Much like the spat with China, this dispute has descended into tit-for-tat hostilities, with Turkey imposing $533m worth of sanctions on the US – alongside a call for a boycott of US electricals.