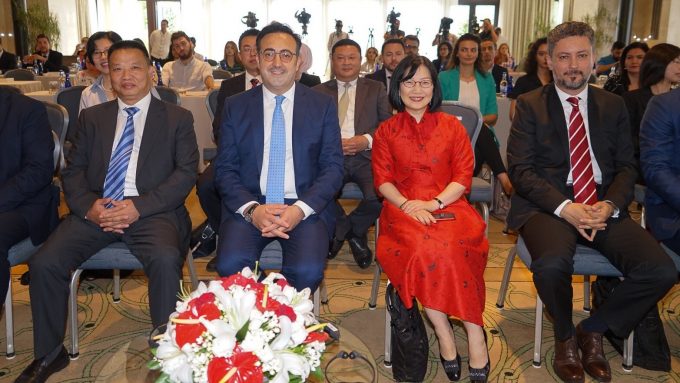 Turkish Cargo has set its sights on the Chinese market with the announcement of a joint-venture with ZTO Express and PAL Air, offering door-to-door logistics services.
Based in Hong Kong, the JV – which has its eyes firmly on the $300bn-plus e-commerce sector – can also provide order management, supply chain and warehouse management services.
Chairman of Turkish Airlines Ilker Ayci said the JV, believed to be named Global Ekspres, would generate more than $2bn in revenue by 2023.
"Istanbul New Airport will be open by 29 October and will function as our main hub, gradually providing Turkish Cargo up to four million tonnes of handling capacity," he added.
"The flow of e-commerce products globally with this joint-venture via the Istanbul mega-hub will provide maximum value to our customers worldwide."
At a signing ceremony today, ZTO chairman Mei Song Lai said the e-commerce sector was providing significant growth opportunities for express operators. Last year, ZTO's parcel volumes exceeded 6.22bn, with Mr Lai noting its focus was now moving towards cross-border markets.
"The three partners will form synergy by combining strong core competencies and integrating key resources,"  added Mr Lai. "It will undoubtfully effect positive progress in global express delivery, warehousing, cargo freight and route development, and ultimately benefit traders and consumers globally."
The express market has been forecast to grow by some $80bn between 2016 and 2020, with a further $60bn surge by 2023, leading to a market valued in excess of $400bn.
Under the JV, ZTO and PAL will have greater access to global destinations, while Turkish will benefit by getting its foot into the express segment.
Vice chairman of PAL Vivian Lau described the present era as "one of the most exciting times in human history", adding that PAL was "honoured" to be part of the JV.