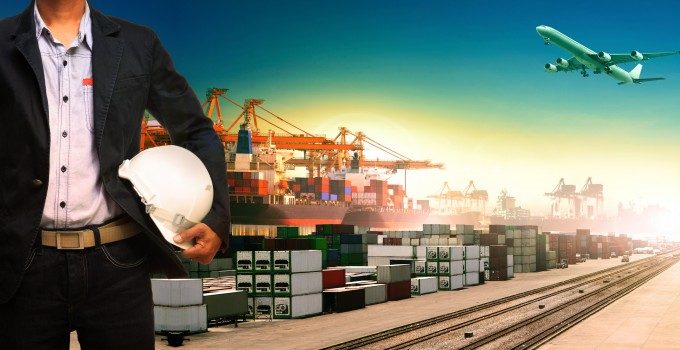 The world's largest freight forwarder, Kuehne + Nagel, today reported an 8% increase in profits for the first nine months of the year, following higher-than-market growth in air and sea freight volumes.
The Swiss company revealed that it had handled 2.883m teu during the period, 211,000teu more than the first nine months of 2013, representing a year-on-year growth of 8%, which it said was twice the rate of market growth.
However, weak freight rates and adverse currency effects meant that net turnover and earnings before interest and tax (EBIT) were down slightly, with the latter declining 1.6% to CHf300m (US$315m).
"In a difficult market environment, the volume development in South America was rather slow. Import activities into the USA increased and Kuehne + Nagel gained additional market shares particularly in the European and North American import business," a company statement said.
Its accounts also reveal that KN has continued to fall slightly short of its target gross profit of $400 per teu. Its average was $360 per teu in the first three quarters of the year compared with $391 per teu in the same period last year.
It described the air freight market has having "stabilised", and saw its volumes grow 5% to 877,000 tonnes compared with 837,000 tonnes last year. And despite the fact that gross profit per 100kg was down slightly from $83 in the first nine months of 2013 to $78, the division's EBIT was up nearly 10% to $191m.
"Increased volumes in the European export business and strong growth of specific services for customers from the automotive, pharmaceutical and aviation industries contributed to keep momentum high. The perishables business grew, especially in the South American trade lanes," it said.
But the best performance came in its overland division, which had posted a CHf9m loss last year but a CHf18m profit this year, largely as a result of the implementation of its "Road 2 Profit" restricting project, as well as gains in its European groupage activities, although overall turnover was the same.
Chief executive Detlef Trefzger said: "Part of our organic growth strategy is to concentrate on internationally operating customer groups, profitable growth and selective market share expansion. Additional key success factors include our strict cost control and the continuous enhancement of innovative solutions. This is clearly demonstrated by the positive development of our overland operations. The consistent implementation of our market strategies is leading to sustainable success."