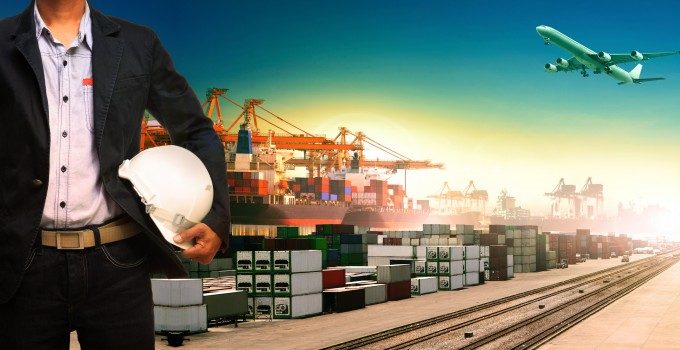 Kuehne + Nagel has told investors and analysts it is prepared to walk away from contracts from major shippers if customers press for freight rates that are deemed too low.
It looks to maintain a gross profit of $400 per teu on each container booked, chief executive Detlef Trefzger told analysts assembled at the company's capital markets day in London
He said that over the past year KN had discontinued negotiations with several major box shippers.
"Key accounts are always under pressure. We have a minimum margin that we target on shipments and we have handed back major customers because the rates were not high enough.
"And in this market shipping lines are in competition with us, and in our value-added services to clients there are 14-16 touch points; if some of these haven't been honoured by clients then we tend to concentrate on other clients," he added.
According to Macquarie Research, KN is forecast to handle 3.871m teu this year, and to push past the 4m teu barrier in 2015. The bank calculates that this year KN's gross profit per teu is likely to be $375 per teu, down from the 2008 peak when it earned $491 per teu on the 2.67m teu it booked.
Macquarie also estimated KN's share of the global sea freight market at 2.2%, which it expects to remain largely unchanged in the next couple of years.
Mr Trefzger argued that despite KN being the largest sea freight forwarder in the world, a diminutive market share was also an advantage.
"We have small market share in sea freight of about 2%, so there are a lot of opportunities out there which we should be able to grab – if we had a 20-30% market share I would be a lot more cautious, but the majority of our business is centred on SMEs.
"As it is, we can be selective about customers. Big names don't always tempt us. We would walk away in certain cases – we don't like surprises in the late stages of negotiations," he said.
Asked if the firm had considered using hedging as a way of mitigating the volatility in freight rates, Mr Trefzger said: "We do hedge on named accounts where we have major volumes committed and we go to carriers to bloc book space, but we don't hedge speculatively by booking 20-30,000teu space and then trying to sell it.
"We are considering hedging on currency; we have our ideas but we have not yet implemented them.
Despite the volatility, he maintained that the company would continue to target a gross profit of around $400 per teu.
"We will maintain the $400 target and with the solutions approach we could even improve on that.
"Also, it helps that volumes are still there. And although there is overcapacity from the carriers on some trades, on others there isn't – on the transatlantic capacity is tight, and you have more demand and missing capacity on that route," he said.
Mr Trefzgar earlier revealed that the transatlantic sea freight trade was one that the company had singled out to focus growing its volumes and presence as part of a strategy overhaul for its next phase of development.