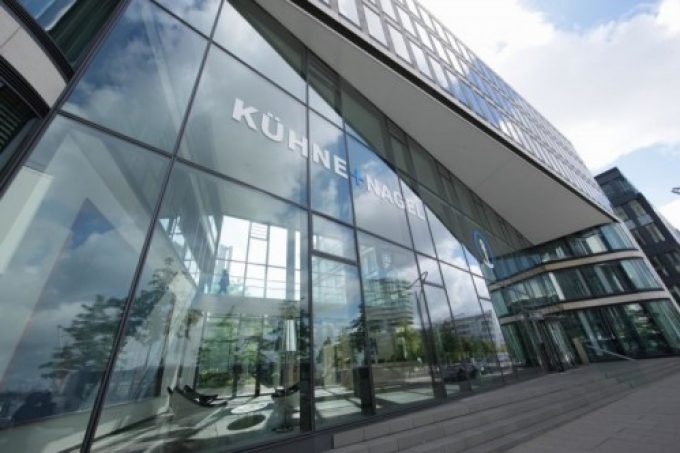 Despite increased profits for the 12 months to December, Kuehne + Nagel's 2017 numbers failed to meet predictions.
Full-year profits for the forwarder were up 2.1% year on year, to Sfr937m ($994m), but a Thomson Reuters consensus suggested investors were targeting Sfr947m.
A first quarter in which profits declined and flat results for the six months to June were followed by just 1.3% growth for the nine months to September.
While the final quarter was up – Sfr200m against a quarterly average Sfr180m – they did not meet the "sharp" Sfr220m increase Royal Bank of Canada called for.
During a conference call, chief financial officer Markus Blanka-Graff described the first quarter as "very bad", with the second quarter "playing catch up".
"So, as a comparison with 2016, it is important to look at the performance achieved in the second half," said Mr Blanka-Graff. "It is also important to note that during the last 12 months we have acquired four new companies, and by the end of the year, these will be integrated."
Full-year revenues of Sfr22.2bn exceeded the expected Sfr22bn, but a 12% upturn in sales was beaten by a 16% growth in third-party costs.
The Loadstar's financial analyst, Alessandro Pasetti, said this matched the story for the wider freight forwarding industry.
"2017's start was enormously difficult, in an enormously difficult market, and we started on the left foot," said Mr Blanka-Graff. "Despite this, we ended the year Sfr20m up on the previous year – whether this is big or not, I leave to you."
The naysaying of investors aside, chief executive Detlef Tretzger seemed pleased with the overall performance. In particular, he pointed to the "consistent implementation" of its business strategies, alongside "strong" volume growth and "clear" profit increases.
"The effects of difficult market conditions in one business unit were more than compensated by increased profitability in the other divisions," said Mr Tretzger.
"Highlights from the year include integration of our acquisitions and strengthening our leading position in perishables as well as pharma and healthcare logistics."
K+N also maintained its consistency in outpacing market volume growth, and Mr Blanka-Graff said it was targeting double-the-market growth in 2018.
Sea freight volumes were up 7.5%, in contrast with market growth of 4-5%, leading to an almost Sfr1bn upturn in revenues. However, this could not be turned into profits, which were down Sfr31m on last year, to Sfr445m.
Conversely, air freight continued to build on momentum generated earlier in the year, with volumes up 20.4%, significantly more than the market average. This generated a 20.9% upturn in revenue (Sfr4.8bn) leading to profit growth of 5% (Sfr313m) for the 12-month period.
"Growth in air freight has for sure been driven by the surges in e-commerce activity, and this will continue," said Mr Tretzger. "We are also seeing a strong volume growth in our air freight division's delivery of more complex solutions."
Big growth percentages came in the overland business, albeit from a low starting point, with revenues up 7.2% and profit soaring 75% to Sfr49m.
On the contract logistics side, revenues rose 7.3% to Sfr5.3bn, leading to profit growth of 9.5% to Sfr161m.