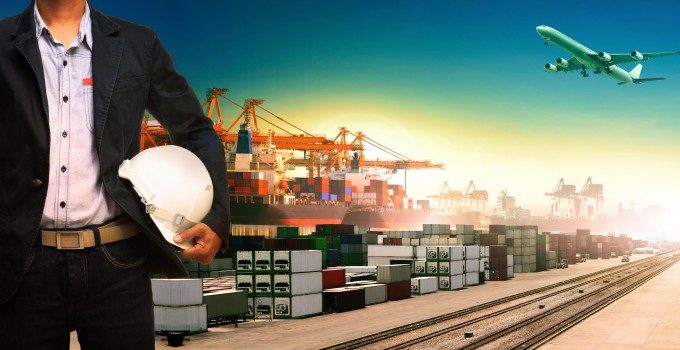 Freighter operators could enjoy an open skies policy in the Netherlands, following a discussion in the Dutch parliament next month.
Politicians are set to consider opening up traffic rights to freighters in a bid  to boost the economy, despite reportedly fierce opposition from KLM.
The Ministry of Infrastructure and Environment commissioned Seabury to research "lucrative corridors" and air cargo trends affecting Schiphol and the Netherlands, with a possible view to reducing traffic right restrictions on freighters. Backed by the Dutch Shippers Council, EVO, and other air cargo associations, the plan has however fallen foul of KLM and has reportedly divided both aviation and political opinion.
"There is resistance," revealed one political source close to the issue. "Some people are heavily against it, and want to keep every airline out. KLM is against it – even though it is leaving the freighter business. And a lot of MPs want to defend the national carrier so that it doesn't get hurt even further.
Shippers, however, are lobbying for the change.
"The EVO requested this long before KLM decided to reduce its freighter fleet," said Joost van Doesburg, policy advisor for EVO.  "But that has made the research even more urgent.
"We are pleased our ministry has come up with this. It makes sense– if an airline stops flying, you can allow others to step in. It's not a strange request."
A move to liberalise traffic rights for freighters has been gaining momentum globally, especially following the recent spate of charter activity between Asia and the US during the west coast port congestion.
"The charter prices being paid for aircraft with the right capacity and rights from Japan to North America recently were $100,000 more than under open skies," explained Justin Bowman, CEO of Air Charter Service at the recent Air Cargo Africa event.
"The airlines with those rights are taking advantage. We've seen rates almost double in the last month. It cannot be good for the supply chain if shippers are forced to pay more, rather than having the right freighters available to fly those routes."
While containerships are able to choose any port for calls, air freighter traffic continues to be restricted, adding both costs and inefficiencies to an already complex chain. As has become clear in the US recently with the big three carriers' attempts to block out the Middle Eastern carriers – protectionism is alive and well.
"Protectionism hasn't improved – it's got worse," said Mr Bowman. "Our problem is the continued protectionsim of markets – there are restrictions on the ability to operate the right aircraft on grounds of traffic rights. And there has been virtually no progress, especially in North America which becomes more difficult, not easier."
The Netherlands is keen to maintain and boost its position as a logistics hub.
The Seabury report states: "The Netherlands is punching above its weight in terms of trade by air, and has a very strong market position in exports, and even more so in imports."
Mr van Doesburg added: "It's a small country, but strong on imports and exports and strong on transport. That is one of our USPs and we want to maintain our position – but the report makes it clear that we are losing.
"The Netherlands is way too small for its own national landing rights policy. If you can't land at Amsterdam, you just go to Brussels or or Liege instead. We have always hekd the position that the Netherlands should be good for EU distribution centres. We want to attract shippers."
The report notes that the country has succeeded in attracting pharmaceuticals and hi-tech, but has lost out on consumer goods, automotive and capital equipment traffic  – high growth areas.
It says:: "A collaborative sector-driven approach with relevant stakeholders in the Netherlands will help to grow imports and exports."
It also notes the potential loss of business should KLM and Martinair retire all their freighters. In the last 12 months the pair contributed a substantial amount of Schiphol's volumes, at 304,000 and 144,000 tonnes respectively – the third largest carrier is AirBridge Cargo, with 80,000 tonnes. But it also acknowledges growing belly capacity.
"The Netherlands specialises in being a cargo hub – and cargo attracts more cargo," said Mr van Doesburg, who added that he had hoped the report would "bring more clarity".
"Ships bring much more cargo in, but there are no bilteral rights to allow a ship into a port. I understand bilaterals, but they should be just for passenger networks."
There is no time frame set for any decision. Dutch MPs are set to discuss it in April and supporters of the plan indicate that they will try to get it onto the agenda of the special commission on aviation. But, added the political source, "the agenda is already quite crowded with KLM".