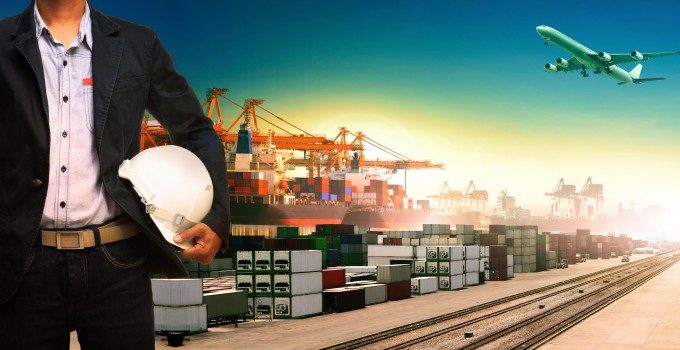 If recent comments from container ship owners are anything to go by, it appears there is growing optimism that the worst of the overcapacity situation in the liner ship[ping industry could be drawing to an end.
Despite the fact that a slew of ultra-large container ships are currently undergoing construction and some due to be delivered this year – beginning with the first units in Maersk's Triple-E class – there is also a growing sense that the overcapacity of vessels in the small-to-medium size range, which has led to such volatility in freight rates over the past couple of years, might be nearing an end.
Like any market-based pricing system, freight rates react to both the day-to-day reality of supply versus demand, and also a more ethereal sentiment of what is expected to enter the market over the short- and medium-term. It is this latter aspect that has been the cause of so much volatility – while shippers and forwarders have been willing and able to pay, for example, Asia-Europe freight rates of $1,250-$1,500 per teu, from a psychological point of view that type of rate level becomes harder to justify when everyone can see a series of ultra-large boxships are to be delivered to a market where there is very little growth.
However, container vessel ownership is not just in the hands of carriers, and some of the most destructive ordering in recent years has actually been by non-operating owners keen to take advantage of the precipitous decline in newbuilding prices since the onset of the recession and the subsequent fall in the number of new vessel orders placed by carriers themselves.
At the same time, the influx of the largest vessels sizes on the main east-west trades has led to higher scrapping levels of small- and medium-sized vessels, as well as cascading of these sizes to secondary trades. But it also happens that it is these trades where the highest rates of volume growth are to be found, according to Ian Webber, chief executive of non-operating owner Global Ship Lease, which owns and charters out a fleet of vessels in the 2,200-6,600 teu range, although it also has one 11,000teu vessel.
At the company's annual results last week, Mr Webber explained how he believed that supply was gradually coming back into line with demand for smaller tonnage. "With very few new orders being placed in 2012, the order book as a percentage of existing capacity, at some 21%, is at a 10-year low. Within the order book, sub 5,200teu vessels represent only 9% of the existing capacity of the same asset class and this could be absorbed by a couple of years of growth in the non-mainline trades at the date that we saw in 2012. Hence, our mid-term optimism for this vessel size segment."
He said he expected that 9% growth in the sub-5,200teu class to be spread over the next two years, but added that with further pressure on non-operating owners likely to continue, the actual fleet growth could be even smaller in that vessel class: "Yes, there will be some scrapping, often driven by short-term cash constraints for current owners and often KG owners who can't access further finance to support their loss-making business. So the net fleet growth would be less than 4.5%.
"And midsize and smaller ships are deployed on the fastest-growing trade lanes, which represent the biggest in aggregate share of container volume. So that could easily absorb a 4% net fleet growth in that size category."
According to liner analyst Alphaliner, prior to the financial crisis, German KG owners, which typically own a handful of small- and medium-sized vessels, placed 26% of orders by capacity and 35% of orders in terms of the number of units. Since the crisis however, KG orders represent just 2% and 5% respectively of global ordering activity.
Partly, non-operating owners such as Seaspan and several Greek owners have stepped into the KG void in the intervening period as newbuilding prices have declined sharply, and non KG non-operating owners share of orders has risen from about 25% prior to the crisis to 40% now. According to the current issue of Container Shipping & Trade, Seaspan's recent order for four 10,0000teu SAVER vessels from China, which are due to go on long-term charter to Japanese line MOL were priced at $90m each, a full $8m per unit cheaper than just one year ago.
The possibility of a further deterioration in the supply-demand balance lies in what action the carriers will take when faced with yard offering cut-price deals in an effort to obtain future work, Alphaliner concludes, noting that K Line, MSC, CSAV, USAC and China Shipping are all in talks with shipbuilders over new orders for ultra-large vessel. "Carriers' inability to curb their appetite for new capacity remains the main obstacle to a fully fledged recovery in the liner markets in the near term," it said.