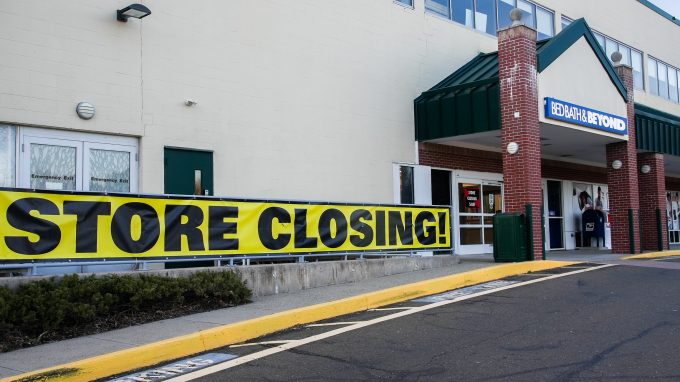 Logistics providers are finding the US retail sector a harder nut to crack this year.
Merchants are grappling with stubbornly high inventory and uncertainty over how much longer consumers can sustain spending in a high-inflation environment.
The US retail sector is set to see a minor 'dinosaur' extinction event: according to one report, more than 800 'big box' stores, those with buildings exceeding 50,000sq ft, will close their doors this year.
They include Bed Bath & Beyond, Walmart, Gap and Party City, in what has been described as desperate cost-cutting amid rampant inflation and declining bottom lines.
The retail industry is also bleeding jobs: so far this year, retailers have announced 17,456 job cuts – after 761 in the same period last year – according to a report by executive outplacement firm Challenger, Gray & Christmas.
"Margins are under pressure," noted Rick Watson, founder & CEO of e-commerce consultant RW Commerce Consult. Nevertheless, he does not regard the looming cull of big box stores as a retail apocalypse. Walmart is closing a few stores, but is opening new outlets elsewhere, he noted.
More than half the big box closures are in the Bed Bath & Beyond chain, set to shutter 416 stores in the US, plus its outlets in Canada. The retailer has been on a downward trajectory for some time and has seen its footprint shrink from more than 1,500 stores to 480 by the end of last year.
Overall, said Mr Watson, the retail market has held up, a statement supported by the National Retail Federation which has statistics showing a 0.5% increase in sales from January to February.
However, one area that has been decimated is emerging brands, owing to the drying up of venture capital flows, said Mr Watson.
Overall is the question of how long consumers will continue to spend in the face of high inflation. Discretionary spending's share of the total spend has kept climbing, while the personal savings rate has sunk to the lowest level since 2008.
And predictions of a resurgence in global cargo flows in the second half of the year are more muted now than a couple of months ago. James Hookham, secretary general of the Global Shippers Forum, said such predictions from carriers and service providers were "more in hope than in expectation".
He added: "Predicting volumes and inventory requirements for the remainder of the year is a leap into the unknown for many shippers."
And shippers were being cautious in their logistics planning because of the uncertainty, anxious to avoid excess inventory, explained Mr Watson. Based on the lessons of last year, their forecasts are more on the conservative side. Their capacity commitments are based on more conservative planning scenarios for the season ahead, he said.
"Overall, there is capacity in the system," he said, pointing to moves by logistics providers to park aircraft, close facilities and reduce headcount.
Walmart confirmed last week it was axing hundreds of jobs at five locations that fulfil e-commerce orders. Apparently, a significant driver of this is "automation and streamlining of processes". The retail giant has whittled down the number of steps for employees to process e-commerce orders from 12 to five, and recently said it intended to increase investment in automation.