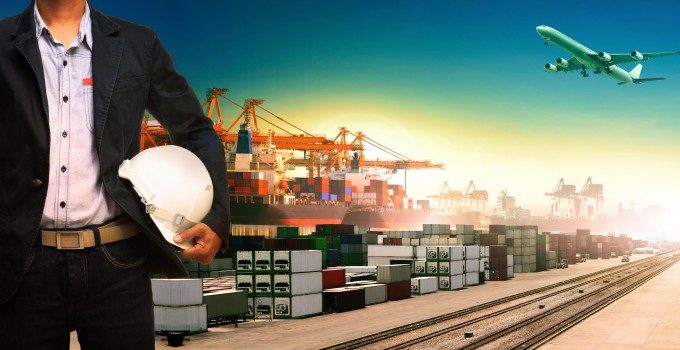 Rotterdam's largest container terminal operator, Europe Combined Terminals (ECT), has announced that chief executive Jan Westerhoud will step down at the beginning of January to enjoy retirement.
Both Mr Westerhoud and Hong Kong-based Hutchison Port Holdings (HPH), which owns 98% of the company's shares, said the decision was made in an amicable consultation.
A successor has yet to be officially appointed.
Mr Westerhoud is a chartered accountant and it is assumed that he will find a future as a member of a supervisory board of some kind. He lives in the province of Utrecht, one of the financial hubs in the Netherlands, and there is substantial demand for financial experts in this field.
He spent 10 years as head of ECT, which operates the deep sea Delta and Euromax terminal at the port, as well as the smaller City terminal closer to Rotterdam city centre, and inland terminals in Moerdijk, Venlo, Willebroek and Duisburg.
During his tenure ECT grew substantially – it recorded a throughput of 7.7m teu in 2012 – but it also faced numerous changes in the market. Chief of these will be the challenge posed by the new container terminals set to begin operations at the reclaimed Maasvlakte II next year.
One of the low points for Mr Westerhoud must have been the defeat in the lawsuit in which ECT had claimed €1.3bn from the Port of Rotterdam Authority for foreseeable damages when the new terminals at this facility become operational.
After the court's ruling, Mr Westerhoud said that operations on ECT's Delta Terminal would virtually stop, because of "murderous competition".
"Containers will go to the other terminals. The result of that will be the loss of hundreds of jobs at ECT," he said.
ECT had claimed that the port authority had abused its dominant position when developing the Maasvlakte II, arguing that ECT had been "locked in" to Rotterdam via its substantial investments in the existing facilities, which prevented the operator from moving to another port.
However, a district court in the Netherlands ruled against the company, referring to a 2005 report from the Authority for Consumers and Markets.
The report found that the long-term leases protected operators such as ECT from price increases, as well as the risk of contract termination before they got a return on their investments.
It also found that the port authority had to compete with other ports to attract new tenants, and added that the port authority faced "sufficient countervailing power from large international market players, such as ECT, in its negotiations with existing and new tenants", according to Dutch law firm de Brauw, Blackstone & Westbroek.
In a statement ECT and HPH said they were "very grateful for Jan Westerhoud's dedication [to the companies] throughout these years".