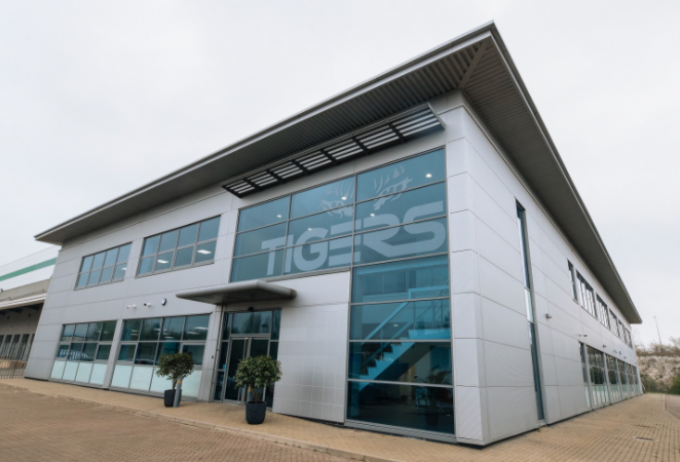 A rash of new IT solutions has hit the market as developers look to cash in on predicted Brexit chaos.
Tigers, Cargologik and Community Network Services (CNS) are the latest to announce new products.
Tigers' regional managing director for Europe, Shahar Ayash, claimed the linehaul solution could provide full visibility, inventory control and a single tariff in a single place for goods located between the EU and UK.
He said: "From January, we'll operate a linehaul for goods consolidated at customers' sites, for either B2B or B2C business to serve end customers in the EU as usual from the UK.
"Moving from a 'one box' supply chain concept serving the EU and UK to a 'two boxes' supply chain brings benefits, such as simplistic VAT for B2C, speed to market and last-mile cost reduction in a post-Brexit environment."
Mr Ayash acknowledged that, for some companies, complications would remain, including cost and control over split inventory, but said Tigers had also released a transport solution to help these companies as they adapted to post-Brexit conditions.
Supply chain software supplier Cargologik has been talking to the WCA forwarder network to try to boost the use of IT platforms in enhancing efficiencies more generally.
But chief executive Miles Varghese told The Loadstar that with Brexit creating a "mess" for forwarders, his company's solutions may also provide the best means for smaller forwarders to mitigate some of the worst fallout expected at the end of the transition.
Cargologik's solution is an "all-in-one transport logistics platform" providing automated tracking, document management and communication between forwarder and client.
"Where I think we can help [smaller forwarders] the most is with something that's already happening, aiding members in syncing and supporting one another to ensure everyone is ready to deal with Brexit," he said. "I think this is the area where we can have a big impact in improving communication and collaboration."
CNS's new Border Entry and Exit Service (BEEMS) provides a "digital fast track" for moving goods by using a customs pre-lodgement process, connecting transport offices and ferry operators with drivers to streamline the flow of goods.
In addition, it directly interfaces with HMRC's Goods Vehicle Movement Service to keep drivers up to date during crossings, which CNS claims will minimise delays.
CNS MD Matthew Bradley said: "New post-Brexit regulations may appear daunting but BEEMS makes the process faster and simpler, helping hauliers and their drivers feel in complete control.
"With digitally delivered communication ensuring no time is wasted on any journey, a new and successful era of smart trade can be delivered more efficiently."
From 1 January, every commercial payload moving from Britain to Northern Ireland will be required to have a goods movement record (GMR), as will all pre-lodgement routes into and out of the UK from 1 July.
CNS said its BEEMS service would be priced at just £1 per GMR, and would inform drivers by SMS whether they had been cleared to proceed or must undergo additional customs checks. P&O Ferries has been announced as the first operator to sign up for BEEMS.
One source told The Loadstar that, while they welcomed new digital solutions, any effectiveness would be dependent on the wider supply chain.
"If the truck in front isn't geared up, they'll be delayed, so we'll all be delayed."