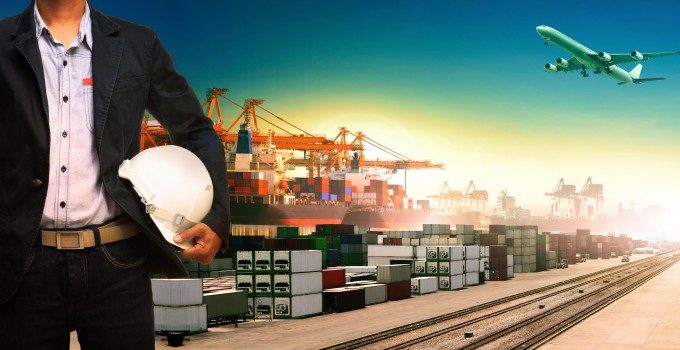 Intra-Asian supply chains are beginning to face disruption, with companies turning to air freight, following last week's blasts at the port of Tianjin.
Air charters in the region are seeing a rise in demand.
"Factories in other cities which require parts from Tianjin factories are being affected," a local source told The Loadstar. "Supply chains are beginning to get disrupted, and we are seeing demand for auto parts shipments, in particular to Japan."
He said that he expected the demand to last for a while, although there was already considerable air freight capacity on major routes.
Similarly, one feeder line representative told The Loadstar: "Some of outside depots were badly destroyed by this explosion – especially two big depots named Jinshi and Malun. A lot of carriers who cooperate with them are also suffering badly, such as Maersk, Wan Hai and Evergreen, but the specific loss need time to be confirmed, as mentioned, those areas are still prohibited to entry."
Toyota, which had 50 staff injured, said that its three Tianjin production lines would be closed between August 17 and 19.
Mark Fulthorpe, director, IHS Automotive light-vehicle production forecast said: "The estimated loss across the three lines would be 2,200 units per day."
Tractor company John Deere said it was suspending production in Tianjin indefinitely after some if its staff were injured and buildings damaged in the blast. Renault, which lost 1,500 cars, said its China deliveries this month and next would fall, while Volkswagen admitted 2,700 of its cars were damaged.
Analysts at IHS Automotive said Tianjin is one of the biggest automobile shipping ports in China and is widely used to ship vehicles within the country, especially northern parts. The port is also used for exports and imports, accounting for about 40% of China's imported cars, the largest share of any port in the country, and vehicle imports in China are expected to be affected.
"The blast might impact 30,000−60,000 imports of 1 million total car imports for this year," said Lin Huaibin, manager, IHS Automotive China light-vehicle sales forecast, adding that it is likely to take a couple of months before the port returns to normal operations.
The electronics supply chain is also expected to be affected. According to Electronics News, many of the chemicals in the explosion are used for electronics production, while the port was also storing components. The price of industrial materials is likely to rise, it reported.
Meanwhile, box manufacturer Singamas Container Holdings has announced that two of its depots were in close proximity to the explosions which wreaked havoc in Tianjin last week.
The world's second largest container manufacturer said that its depot owned by Singamas Logistics (Tianjin) Co. (SLTC), a wholly owned subsidiary of the company, is just 800m from the blast. A second SLTC depot also close to the location of the incident is also said to be damaged.
In an announcement to the Hong Kong stock exchange, Singamas said: "The Group's factory in Tianjin is unaffected by the incident. As of the date of this announcement, due to restricted access into the area for safety reasons, the Group is not yet able to estimate SLTC's exact losses resulting from the incident."
The announcement also disclosed that SLTC have not been able to contact one of its employees, with his condition and whereabouts still unknown.
Meanwhile, a local source told The Loadstar that although operations are continuing at Tianjin's container terminals, there are certain restrictions and limitations to cargo flows.
"The terminal facilities themselves are intact, and terminal yards are also running well. Some off dock yards are out of use.
"But for foreign trade cargo, the access roads are blocked. So the terminals can receive vessels, but can only load cargo which is on the yard already. For domestic cargo, there are other access roads, so it's not affected."
Containerised dangerous goods imports are not allowed to be unloaded at the port's terminals.
Dubai-based global terminal operator DP World confirmed that its facility Tianjin Orient Container Terminal (TOCT) was unaffected by the disaster and operations are continuing as normal. The terminal is located 15km from the site of the warehouse explosions.
PSA International said operations at its joint venture facilities – namely Tianjin Port Alliance International Container Terminal (TACT) and Tianjin Port Pacific International Container Terminal (TPCT) – were also unaffected.
Despite port operations continuing, container supply chains are expected to be affected by loss and damaged cargo, road access problems and possible berthing delays.
Regional Container Line's Tianjin office said most roads to the port remain under control, "especially to the north area of the port, since the blasts site and nearby are still totally forbidden for people to get in, except investigation team. The terminal entry for laden containers is suffering badly from this control".
According to data from VesselValue.com, there were 71 ships at anchor outside Tianjin port as of Friday morning, with a further 38 moored. Meanwhile data compiled by Bloomberg shows there were 68 bulk carriers, 26 dry cargo and passenger ships and 11 tankers anchored outside the port as of 8:15 a.m. local time this morning.
One major 3PL said that "many forwarders have formed task forces to look into various implications on their current and future shipments and to explore various contingency measures. It's uncertain how long the situation will take to return to normal."
Shipping law specialists Holman Fenwick Willan (HFW) said thousands of containers have likely been affected by the blasts and subsequent fires. In a published report on its website, HFW said much of the container equipment will be insured on a property basis, and many with London-based insurer the TT Club. The containers will be owned by a large number of shipping lines and leasing companies and will be rendered total losses.
The death toll from the explosions has now reached 112, with some 90 people said to still be missing.