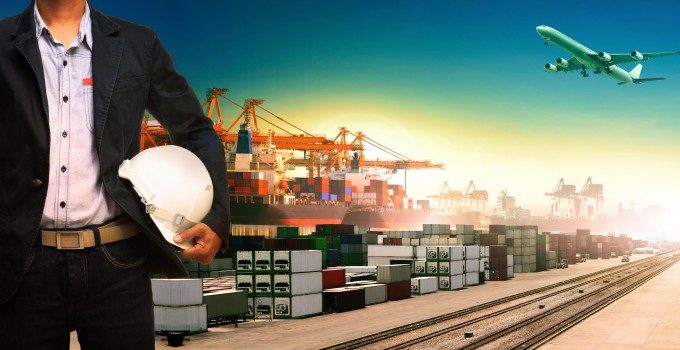 Forwarders and shippers across the Gulf Arab states are gearing up for a new era in intermodal logistics in the region as construction of the first phase of the Etihad Rail network nears completion.
Kendrick Tang, key account manager at Etihad Rail, told delegates at last week's TOC Container Supply Chain event in Dubai that the first trains on the world's newest rail freight network could be running within the next fortnight.
"We anticipate having our first train running at the end of this year, with completion of construction of stage one by the end of 2014; stage two by 2017 and stage three by the end of 2018," he said.
Etihad Rail is going to be a 1,200km network across the UAE built in three stages, which will connect the major centres of trade and population. The first stage will connect the gas fields of Shah in the south of the country to the port of Ruwais. Stage two – potentially the most complex, according to Mr Tang – will connect the international gateways of Khalifa, Jebel Ali and various industrial sites within Abu Dhabi and Dubai. The final stage will connect the industrial centres in the north of the UAE to the rest of the network.
In addition to connecting the UAE, it will connect to the wider GCC network, including Oman and Saudi Arabia.
"When complete the railway will provide the petrochemical industry with greater assets to growing markets, as the economies seek to diversify away from oil exports," he said.
One major challenge that remains to be resolved is how freight trains will transit border crossings, and Mr Tang said that customs regimes in different countries were working with Etihad Rail to develop a harmonised inspection system.
"We have an agreement in principle at GCC customs level, where we will offer origin and destination services – inspections can happen at either, meaning that there shouldn't be delays at the borders themselves.
"We are trying to formulate a technical solution. At the moment it appears that the Saudis prefer a destination solution, while many of our key customers are more in favour of origin inspection, largely because it allows them to plan earlier and make the management of supply chains cheaper."
Etihad Rail has already begun signing various Memoranda of Understandings with logistics service providers in the region. This week it signed with Sharjah-based air cargo GSA, SNTTA Cargo, which in addition to moving goods in containers is exploring the possibility of deploying rail as a transportation mode for moving cars, SUVs and light trucks.
SNTTA Cargo chairman Sheikh Khalid Abdul Aziz Al Qasimi said: "Integrating rail to our existing mode of transport portfolio will lead to improved cost efficiency and greater customer satisfaction. The advent of rail in the Middle East presents an opportunity for us to review how we move our cargo in a more sustainable manner."
Mr Tang said the intermodal trains will be similar in size to those operating in North America – about 2km in length and carrying up to 260teu per train.
"To give you some context – about 3.2m tonnes of petrochemical products was traded last year in the GCC nations. That is equivalent to about 128,00teu, which over a full year works out to about 350teu per day, which is about one and a half trains per day.
"You can just imagine the impact a train will have on alleviating some of the congestion seen on the roads today. Rail will be a unifying asset between one industry and another, as well as one country and another," he said.