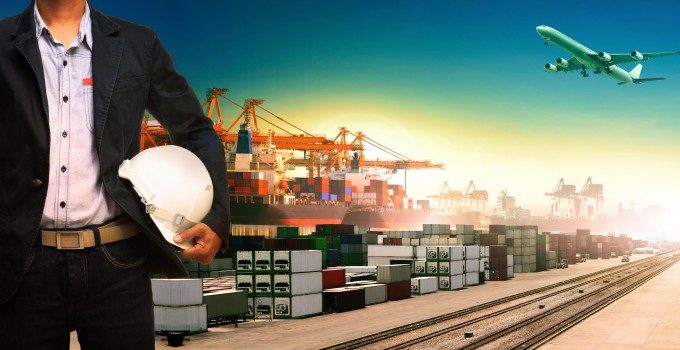 Container port capacity in the Middle East is set to rocket, as ports from the entrance of the Straits of Hormuz all the way to the upper Gulf are likely to add some 11.4m teu in capacity in the next two years.
That figure – broadly equivalent to the volume handled by Rotterdam last year – represents a total investment of $8.4bn, according to Martijn Van de Linde, chief executive of Abu Dhabi Terminals, which operates the new Khalifa port in Abu Dhabi.
Mr Van de Linde told delegates at the TOC Container Supply Chain conference, which opened in Dubai this morning, that despite perceptions that overcapacity could develop as a result of the slew of new projects in the region, terminal utilisation levels remained too high.
"There has been a very high level of utilisation in the region for the last few years, which has led to some congestion issues. And while it's a popular debate whether current development will lead to overcapacity, even if you add all the current developments by 2020 utilisation will be 80%.
"Regional ports will be highly utilised. If there is a question around port capacity, we think more is needed," he said, adding that ports will have to look at ways of producing faster turnaround times, with more new terminals opting for automated handling technology.
Nonetheless, ports in the region – especially DP World's flagship at Jebel Ali and the new Abu Dhabi facility – have increasingly looked to tie shipper and forwarder volumes to their ports through more extensive supply chain dialogues, according to John Wylie, Middle East managing director for Barloworld Logistics.
"As a 3PL, the competition between ports is a healthy thing. The general consensus is that port operators are getting closer to the end customers, and I speak from personal experience," he told delegates.
However, with box port projects not just under way in the UAE, but also in Qatar, Bahrain, Saudi Arabia and Kuwait, shipping lines questioned whether terminals would be able to sustain current handling rates.
Maersk Line's managing director for UAE, Qatar and Iran, Lars Oestergaard Nielsen, said: "There are two different types of business going into a port: gateway and transhipment cargo. Gateway cargo is difficult to move, but there are ports in the region that handle a lot of transhipment cargo, and those volumes can move fairly easily."
Michel Deleuran, executive vice-president at Qatari maritime conglomerate Mihala, feared that cannibalisation of volumes and a price war could take place if ports did not look to develop specific roles for themselves.
He said: "If the new competition taking place is not viewed constructively, then the only way an existing port can respond is by dropping rates."
That said, much of the investment in terminals was linked to other supply chain and industrial development taking place in the region. In terms of total investment in ports, associated logistics facilities and zones and industrial facilities, the figure could be near $36bn, according to Dirk Van Den Bosch,  chief commercial officer of DP World's UAE region.
"These investments are a concerted effort in the Middle East to diversify from oil. All the governments are trying to attract non-oil-related industries.
In addition, there are growing imports to serve a growing, young population, and there are increasing exports – this growth can't happen in the existing ports, which are old and in city centres," he said.
He predicted that volumes in the region would grow by 4% this year, and 5% in the years following to 2016.
"At the same time, capacity in the region is growing by 7% per year, which in essence means that for Middle East ports, utilisation will be above 70%.
"So the new investment is needed and the spectre of overcapacity will disappear," he said.