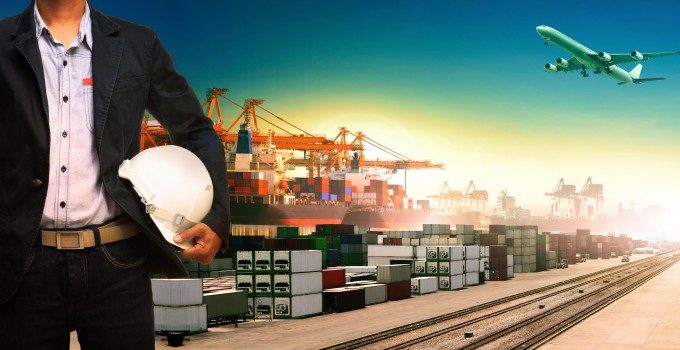 India's quest to attract transhipment traffic to its largest ports looks to remain unfulfilled, according to experts speaking at last week's TOC Container Supply Chain event in Dubai.
When the country's newest terminal was officially opened in Vallapardam in 2011, it was hoped that the era in which Indian shippers relied on transhipment links through Colombo, Dubai or Singapore had come to an end – especially when this was followed by Delhi's decision to suspend cabotage restrictions at the port for a three-year period.
Previously, only Indian-flagged, -crewed and –owned vessels were allowed to carry cargo between Indian ports. However, the shipping ministry bowed to intense lobbying from Vallapardam operator DP World and relaxed the restrictions.
However, that has yet to pay dividends, and while some deepsea carriers have included the port as a call on strings that would allow transhipment traffic to be transferred there – notably Zim's Asia-Med service – only one feeder service has been launched out of the terminal.
The IGX service, a joint-venture run by Indian firm Gati Ships and Dubai-based International Shipping and Logistics, deploys one India-flagged container vessel, the 844teu Gati Majestic, which does a weekly run between Vallapardam and the north-western port of Mundra.
Instead, executives at the port have concentrated on building rail and intermodal links to the cargo-generating hinterland of southern and central India, where shippers are faced with the choice of routing cargo through the heavily congested terminals of Chennai, which is then transhipped via Colombo or Singapore, or transporting cargo overland to the west coast ports of Jawaharlal Nehru, Pipavav or Mundra where there are more direct calls.
As a result, the Sri Lankan port of Colombo, which has predicated its development on serving Indian ports through feeders, is likely to continue to have good prospects, said ICTSI senior vice-president for Middle East & Europe Hans-Ole Madsen.
"The traditional [Indian] government-controlled ports continue to see stubborn policies and regulations which have prevented projects in the ports from progressing – Vallarpadam had lots of problems, JNPT didn't work, Ennore after the second time was cancelled, Chennai mega port didn't work – and it seems as though the government refuses to learn from its mistakes, and private port investors are handcuffed, and that will continue.
"As long as India continues with very high port dues, cabotage laws and draught restrictions I think Colombo will have a good future," he said.
According Drewry director Shailesh Garg, it costs Indian shippers around $70-80 per box in terms of extra handling and feeder costs to have a container routed via Colombo to an Indian port – transhipping via an Indian port would be unlikely to be any cheaper.
"There is no cost differential between transhipping in Colombo or Vallapardam, which is why the argument about relaxing cabotage laws doesn't make any sense. They have relaxed the cabotage laws in Vallarpadam for a three-year period, but this hasn't led to a sudden increase in feeder services.
"For shippers, particularly in eastern India around Vizag, reliability is the key factor, and we see them shipping directly through JNPT or the ports in Gujurat," he said.
However, research by Jolke Helbing, associate consulting director at ICF GHK, showed that the development of container terminals at Indian gateway ports has had an effect on traffic through Colombo, because they induced more direct calls to India.
Whereas in the third quarter of 2007 there was not a single direct call at the east coast hub of Chennai on any service between the Indian subcontinent and the Far East, by the third quarter of 2010 this had grown to seven a week – and to 14 a week by Q3 this year.
As a result, Colombo's market share of the Far East-Indian subcontinent trade has declined from 43% in 2007 to 26% today.
"Still a substantial share, especially in absolute terms," said Mr Helbing.
He noted that part of India's problem was that its most important container ports – JNPT, Mundra and Chennai – represented too much of a diversion from the main east-west trade route to compete with Colombo, but he argued that a widespread relaxation of cabotage restrictions would enhance the competitiveness of Indian ports.
"Unless this is addressed it is going to be really difficult for Indian ports to be competitive," he said.