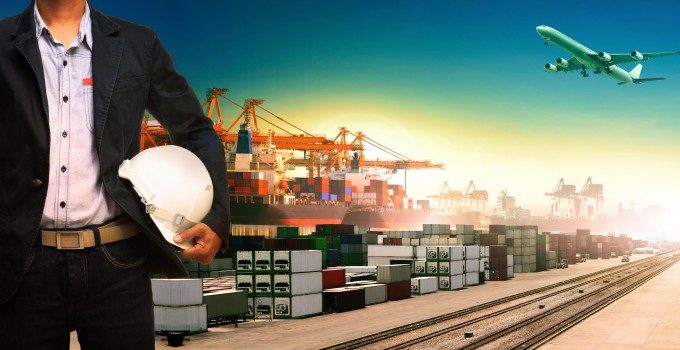 Container terminal operator DP World is drawing up plans to handle the next generation of box ships at its flagship Jebel Ali facility, it was hinted at this week's TOC Container Supply Chain event in Dubai.
In a keynote speech to delegates, DP World senior vice-president and managing director of the UAE region Mohammed Al Muallem said the only way to handle ever-larger ships efficiently was to invest in automated handling equipment. He said the recent order for 18,400teu vessels by China Shipping was unlikely to be the end of the march of vessel upsizing.
"We believe bigger ships than 18,400teu are coming and customers' requirements for greater levels of  efficiency are going to increase – for shipping lines they need consistency of service," he said.
He outlined a future in which automated container handling would likely become the norm for terminals handling the largest vessels.
"Automation is taking place everywhere. The whole industry needs to be automated," he said, and he was not just referring to container yard operations, where automatic stacking cranes are increasingly common in new greenfield developments in Europe.
"Quay cranes too will be operated automatically. It will happen, believe me," he said.
"Shipowners want to automate more of their operations and we, as port operators, need to look this sort of technology in a positive way – automation is part of our industry and part of the supply chain."
November saw the first four of 50 yard cranes delivered to Jebel Ali's under-construction Terminal 3, which will add another 4m teu of capacity to DP World's flagship operation. And while DP management has yet to announce the level of automation in the terminal, a visit by The Loadstar to the site this week confirmed these units were driverless.
Hitherto, automated container terminal technology has really only made strides in Europe, where high labour costs have persuaded terminal operators of its economic benefits. However, the opening of the Khalifa Port in Abu Dhabi last year changed that, as it employs an advanced automated handling system in its yard.
Martijn Van de Linde, Abu Dhabi Terminal chief executive, argued that the technology gave terminals better control over future costs, while also increasing operational reliability for shippers.
"Automated facilities have better environmental performance, they are more reliable and, for their shareholders, because there are less labour risks they are less subject to inflation.
"A few years ago it was calculated that the tipping point that made an automated terminal economically viable was when labour costs hit $25 per hour. Here in the Middle East we are close to $20 per hour and this is going to grow, so it is no coincidence that the number of automated terminals is growing," he said.