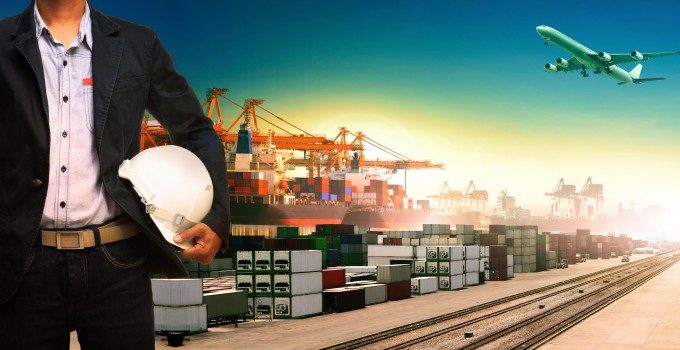 Marine insurer Allianz has flagged up its concerns over the threat the increasing size of containerships could pose for the industry in a maritime emergency.
in its Safety and Shipping Review 2014, analysing trends in shipping total losses for the previous year, Allianz speculates that according to the present growth trend, the arrival of a 24,000teu ship could be anticipated within four years.
The sinking of the MOL Comfort in the Indian Ocean in July 2013, en route from Asia to the markets of north Europe, showed the huge impact on the supply chain from the foundering of a containership of just one-third of this size.
In the case of the ill-fated 8,100teu ship, 4,382 containers, many loaded with hi-tech electronic goods, were lost to the sea causing just-in-time supply chains to fracture and urgent replacement stock needing to be airfreighted.
Two years earlier, the 3,351teu MSC-chartered Rena ran aground on the Astrolobe reef near Tauranga, New Zealand, spilling containers and heavy fuel oil into the protected areas of the Bay of Plenty before breaking in two and sinking.
The casualty was not only that nation's worst maritime environmental disaster, but also caused massive disruption to the local fishing and tourist industries resulting in financial hardship for many local businesses.
"Just think of the business interruption of ports and terminals if an accident was to block the entrance," said Dr Sven Gerhard, Allianz's global product leader, hull and marine liabilities.
"In addition, salvage might require unprecedented efforts and complex operations – in some cases it may take many months, or possibly a year or longer, to remove all the containers, particularly if the accident were to happen in a remote location."
Meanwhile, noting that the use of LNG to power ships is set to "dramatically increase" by 2020, Allianz also has safety concerns in that there will be a rise in the number of ports providing LNG bunkering stations that have no experience of handling the gas.
Senior risk consultant, marine, Capt Rahul Khanna said: "We need to ask what risks LNG-fuelled ships will present to the industry.
"The concern is storing the LNG as fuel and handling it onboard. LNG handling expertise is not easily available – there needs to be a change in mindset and training."
However, despite these emerging risks, Allianz reports that the 94 total losses for shipping of over 100 gross tonnes in 2013 came in at fewer than 100 for only the second time in the past 12 years, which was 20% below those of the previous year.
"While the long-term downward trend in shipping losses is encouraging, there is more work to be done to improve the overall safety of these vessels as well as their cargo, crew and passengers, especially in Asian waters," said Tim Donney, global head of marine risk consulting.