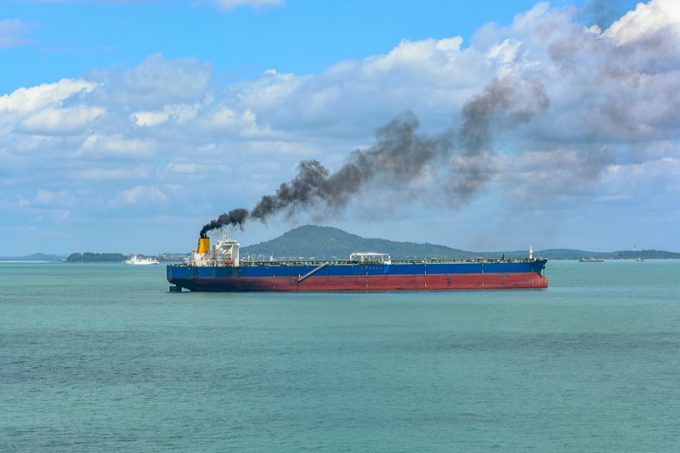 Carriers are failing to tackle greenhouse gases (GHGs) and sufficiently invest in the new technologies required to meet the IMO's pledge to cut emissions in half by 2050.
This was the finding of a new report from research group CDP, titled A Sea Change, published just as Maersk and Bolloré Logistics committed to a 20% cut in CO2 emissions by 2025.
CDP's head of investor research, Carole Ferguson, said: "Marine freight is one of the least emission-intensive modes of transport; therefore critical to the low-carbon transition.
"But as the global economy grows, the industry could account for 17% of global emissions by 2050, if nothing is done."
Shipping accounts for about 3% of total global emissions and 10% of transport emissions – roughly equivalent to that of aviation – but it transports some 80% of global goods.
But despite being the least emission-intensive form of freight transport, there is mounting concern that unfettered growth in trade will see its impact strengthen.
"The industry needs to drive collaboration with vessel and shipping tech manufacturers to develop the step change innovations needed to meet [IMO] goals," said Ms Ferguson.
"Our analysis also shows that manufacturers are more focused on transformative change in power generation and other areas of transport than in tech solutions for the shipping sector."
Carriers have been put under increased pressure since the IMO's 50% pledge, with CDP noting that Maersk, HMM and Norden have set "ambitious" long-term targets.
However, the report goes on to criticise an apparent gap between the "cutting-edge" carbon neutral technologies available and the forms of innovation being developed.
"It is promising to see that leading companies are acting, with Maersk and HMM setting net zero emission targets for 2050 and exploring alternative fuels," said Ms Ferguson. "But the onus must be on the whole sector to jump-start their shift to a low-carbon future."
According to CDP's analysis, only three carriers are actively developing technologies that will have, what it describes as, a "transformative impact" on the industry.
It notes that NYK is working towards a zero-emissions vessel for 2050 and that Maersk and Norden are "pioneering" use of biofuels produced from waste sources such as cooking oil.
Maersk's efforts were also underlined at last week's Paris Air Show, where it signed a "carbon pact" with Bolloré Logistics to cut emissions on Bolloré shipments by 20% by 2025.
Senior sustainability developer at Maersk Mads Stensen said: "Collaboration across the supply chain is crucial for us to raise the sustainability bar in the logistics and transport industry."
However, many noted that the pledge included no firm details on how it would meet this commitment.