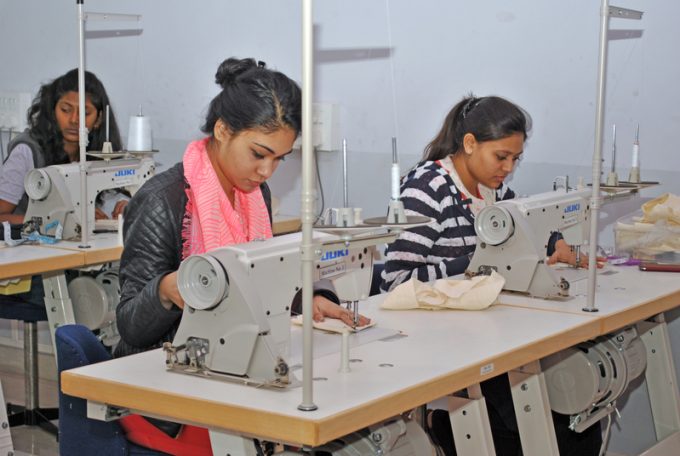 India's forwarding community remains confident the world will overcome the present surge of protectionism.
Speaking yesterday at the Fiata World Congress in New Delhi, chief executive of Freight Systems David Philips said the world was driven by supply and demand.
"We will overcome the wave of protectionism we are seeing, and the same is true of the trade war taking place between China and the US," he said.
"It is important to remember that if the US cannot buy the goods its citizens need from China, it will buy them from elsewhere. Likewise, if China cannot supply its goods to the US market, it will sell to other markets."

Mr Philips' optimism mirrors wider-held views that the conflict between the world's two economic superpowers could be beneficial for India, particularly its textile manufacturing sector.
Sanjay Lalbhai, managing director of Indian garment manufacturer Arvind, told Bloomberg in July his company was running at full capacity and would need to consider outsourcing to meet "likely" US demand.
"India may benefit, as both Chinese and US customers look to meet the demands of their populations," Mr Philips added. "Whatever happens, people will still need shoes for their feet and shirts on their back, and this is where India could benefit."
However, some believe India's increasing trade surplus with the US –which hit $24bn in manufactured goods last year – will make it the next country to appear in the Trump administration crosshairs.
In a blogpost, a research assistant at the Pahle India Foundation, Aakanksha Shrawan, suggests the best gains may actually arise from the Chinese market.
"India might potentially gain from the fact that China is looking to reduce its dependence on the monopoly of US technology companies," said Ms Shrawan.
"India might be a contender as its technology industry is graduating to a higher level… with hourly manufacturing wages in China around five times greater than those paid in India."