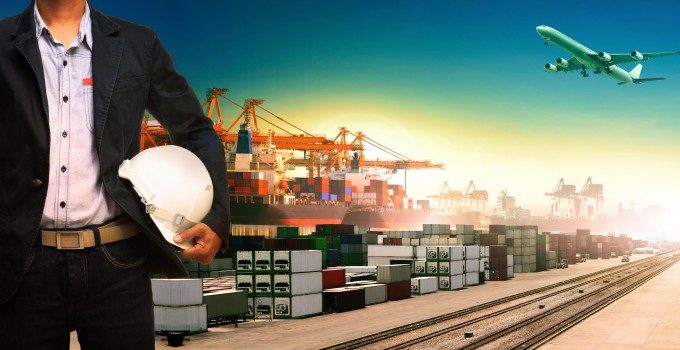 The days of cargo being sent to the back of the queue, in IATA terms, are long gone.  As Tony Tyler, IATA director general and chief executive, said on the first day of the World Cargo Symposium in Doha: "I'm a bull on cargo. Air cargo is a huge, growing business – although admittedly not this year."
Talk of modal shift punctuated the first morning, with IATA economist Brian Pearce showing a graph indicating the increase in world trade – and a decrease in air freight volumes. But, as Seabury executive director Gert-Jan Jansen told The Loadstar on the sidelines of the conference: "Modal shift happens – but not to the extent that IATA says. Those figures on world trade include all the raw materials sent to China, which explains the growth, but doesn't mean air freight has necessarily lost market share."
However, Des Vertannes, head of IATA Cargo, said he believed modal shift was a serious threat. "We've seen it before but we have always rebounded. The competition has found ways to enhance the quality of its service. The challenge we've been set is that we are more fragmented than the shipping lines, which can take the container straight from the manufacturer to the retailer. We've got to try to accelerate our processes. We need unification of the supply chain so we can make a transformational change in what we do.
He was backed by Mr Tyler who added: "Our USP is speed – we need to move the freight fast. The shipping lines have got much better. There is tremendous pressure to increase our competitiveness."
Unfortunately for IATA, which dropped its name from the event in a bid to encourage other stakeholders in the supply chain to come, it failed to attract FIATA to the event, which cited a diary clash despite it being one of the founding members of Gacag.
However, even among delegates, only 9% of the attendees were forwarders, showing that the air cargo industry still has much work to do to improve the conversation across the supply chain and improve its 'unification'. And a mere 2% of delegates were shippers.
Most of the 300- or 400-strong crowd on the first morning were pessimists. A vote showed that some 56% believed that the current problems represented a structural rather than cyclical shift. But Mr Pearce disagreed, arguing there was more evidence of cyclical downturn, and that according to some analysts, the world was moving into the "third super cycle" leading to a "radical transformation in world trade" as emerging economies drive global GDP growth. He added that increasing urbanisation would grow demand for things shipped by air, such as electronics and fashion.
Mr Tyler was also optimistic. "There were times at Cathay Pacific when we thought cargo was too much effort. It's a white-knuckle ride at times, but I'm seeing growing airlines who are investing in ground facilities and fleets. The stars are aligned with the Gulf carriers at the moment."
IATA had previously promised to make clear to the passenger divisions of airlines that cargo was a serious business – it makes up about 12% of total revenues – and should receive more investment.
Mr Tyler said: "Working for an airline I was aware that there were precious few routes that would standalone without cargo.  But it is not a good time to be selling the benefits of cargo. The CEOs are smart business people – they do get it and cargo is very much on the radar for every airline."
Mr Tyler outlined five priorities which IATA believes will strengthen the air cargo industry: an immediate transition to e-cargo; a secure supply chain; improving the handling of dangerous goods; a focus on environmental sustainability and speaking with a united voice on common issues.
Of the four issues that Gacag has chosen to face, delegates decided that customs and trade facilitation should be the top priority (31%), then security (30%), e-commerce (28%) and sustainability was last, at 11%.
Mr Vertannes added, seemingly without a hint of irony: "Sustainability is pending".
It would seem survivability – a new word from the event – is a more pressing issue for airlines today.
More from IATA's World Cargo Symposium  tomorrow.