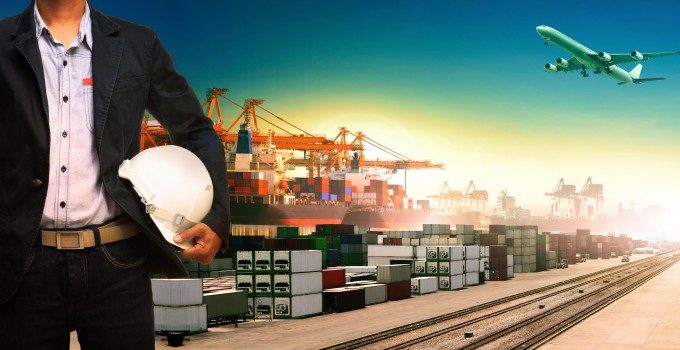 While the spotlight is on IAG's €1.4bn takeover of Aer Lingus, which has contributed to IAG stock's rally in recent weeks and could speed up consolidation in Europe's skies, there are other ways to deliver shareholder value for the owner of British Airways.
How about a partial spin-off of the smaller cargo unit, IAG Cargo, for instance? Not now, of course.
There's more urgent business to get done, but a partial spin-off of cargo is a card IAG managers could play if they are really committed to pruning their corporate trees and crystallizing value. Indeed, IAG has all it takes to be the best equity investment in the airline industry for a long time, and could certainly use some financial engineering to widen the valuation gap with its European rivals.
Transparency
A separation of cargo (5% of the group's revenue) from passenger would go against the tide, as most cargo divisions are part of larger entities, which in several cases provide funding to their smaller cargo units. IAG Cargo, however, as one of the better-managed carriers around, is known for its focus on the true cost of its cargo capacity.
The problem with IAG and its rivals is that cargo businesses tend not to properly disclose financial information. With most of them, it would be just good to get anything on the cargo business at all, to paraphrase the thinking of journalists in the industry.
IAG is growing its passenger fleet, which rose 6.4% to 459 aircraft between 31 December 2013 and 30 June 2014, adding substantial belly capacity.
A partial spin-off of a 25% stake in IAG Cargo would make sense after the takeover of Aer Lingus is sealed, particularly under the assumption that air freight volumes have actually bottomed out. IAG Cargo would be a separate, listed company, fully controlled and owned by IAG. What would that mean?
A partial IPO would expose IAG Cargo, and its valuation, to the vagaries of the global economy, but would also help the unit raise funds from a diverse base of investors who could properly assess the risks associated to the spun-off entity. The free float could expand over time, and equity could be used as M&A currency, or it could be offered to attract new partnerships, particularly in the Far East.
All of this would give a boost to IAG Cargo's current strategy, while likely achieving important cost synergies.
Last year, IAG Cargo "significantly reduced its freighter programme resulting in less revenues and costs with a positive net contribution," the group said when it announced nine-month results in October, referring to the end of its freighter contract with Atlas. IAG Cargo revenues dropped by about 10% in 2013 due to weak demand and lower yields, and although yields are still weak, latest quarterly results were encouraging.
Based on 2013 results, and assuming a 5% fall in revenues in 2014, with a rich Ebitda margin at 12% (it could be higher), the cargo unit could command an enterprise value/Ebitda multiple of between 5x and 7x, for an implied EV of between €611m and €856m. The shares of IAG as a whole trade on a EV/Ebitda multiple of 7x, on a forward basis.
The boss
A year ago, in January 2014, Steve Gunning (below), chief executive officer of IAG Cargo, was appointed to the IAG management committee.
"Steve brings with him a wealth of senior management and leadership experience in both the finance and airline industries," IAG said at the time, so he may well be the right man to run the show.
IAG could benefit from a leaner corporate structure, simply because it would show investors that is eager to entertain shareholder-friendly activity – and investors will pay up to own IAG stock.
Other European rivals, excluding Lufthansa perhaps, would struggle to implement a similar strategy. In truth, other players don't even know if they'll survive: in a market where consolidation has been talked of for years, Air France-KLM, Turkish Airlines, SAS and Aeroflot are weak at the negotiating table.
While one may expect other partnerships in the near future, the more pressing question now is: as political pressures mount, will the Aer Lingus deal collapse?
Aer Lingus isn't the best financially managed carrier, and could benefit from being integrated into the IAG group. The Irish government would probably give it to anybody – apart from Ryanair – offering more than €1.3bn. Ryanair – whose opinion also counts a lot in the matter – may have had enough after years of failed attempts at snapping up the assets, which offers precious hubs.
So, we reckon this may well be a done deal. Once that is sorted out, IAG shareholders, whose holdings have appreciated by 70% since mid-October, may want more to stick with IAG.
"You are going to be hearing a lot more about IAG Cargo as a brand," Mr Gunning said less than two years ago, when IAG acquired British Midland International. A partial-spin off IAG Cargo would give the unit all the visibility it needs.