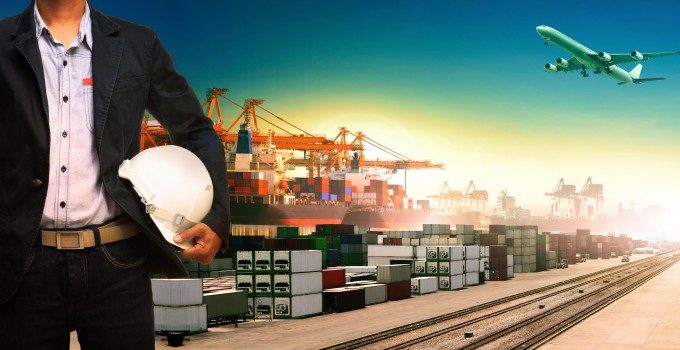 British Airways' relaunch of a London-Kuala Lumpur service at the end of May, after 14 years out of the Malaysian market, has generated significant extra business in both directions for the BA/Iberia freight arm, IAG Cargo.
Malaysian exporters were previously trucking four or five hours to Singapore to access IAG's 350-destination global network. In the first quarter, while BA was still offline, the carrier recorded increases of 85% in KL tonnage to North America, 78% to Africa and the Middle East and 33% to Latin America.
Shipments to mainland Europe, via Singapore, were up 13% and to the UK and Ireland by a more modest 1%.
"Knowing we were already growing gave us huge confidence that we were investing in the right area," said John Cheetham, IAG Cargo's regional commercial manager Asia Pacific.
"There's been a change in the destination mix since our launch, with a lot more going to the UK, as you would expect with a point-to-point service. UK-Ireland and Europe movements were both up by 40% in the first four weeks," he told a media briefing in Kuala Lumpur.
BA operates the service with a B777-200ER, offering up to 19 tonnes of capacity westbound, depending on passenger loadings and weather conditions.
"It's a brilliant cargo aircraft and the timing of the flight is perfect, with a departure just before midnight, making it one of first flights into Heathrow," Mr Cheetham said.
Describing South-east Asia as an "engine of growth for the world alongside the powerhouses of China and India", he said Malaysia was ranked as the world's 20th most competitive economy, putting it ahead of France, Australia and even South Korea.
The country continues to attract foreign direct investment, and Mr Cheetham pointed to its success in the hi-tech sector, which accounts for half IAG's traffic out of KL.
But he added: "We're not solely reliant on it. There's a balance in commodities, which is very beneficial.
"Often one industry sector completely dominates. Here, there is oil and gas, perishables, rubber goods and garments – a broad range of commodities which allows the air freight market to ride a lot of peaks and troughs."
Just-in-time garments make up 5% of IAG's exports from Malaysia. Mr Cheetham said retailers often used the carrier's high-speed Prioritise product to keep their shelves replenished.
He said the Malaysian government was keen to invest in aerospace manufacture and maintenance, and welcomed aircraft-on-ground business as another potential Prioritise market.
Kuala Lumpur is a strong inbound air freight market, too: "There was an historic imbalance, but the dynamic is changing. There's more demand for imports from the growing middle class," Mr Cheetham said.
Muhammad Silmi Abdul Rahman, director of the Malaysia External Trade Development Corporation's Transport, Logistics, Machinery and MRO section, agreed this gap was closing. Malaysia's exports – $234bn in 2014 – were well ahead of imports at $209bn, but Mr Rahman told The Loadstar: "We expect imports and exports to align by 2020."
He said large infrastructure projects such as subway construction were a factor in this, as well as increased consumer demand, but insisted that exports would not stand still.
"Aerospace is up and coming," Mr Rahman said. Where Mexico served North America as a low-cost manufacturing base, and Morocco acted in the same capacity for Europe, Malaysia was set to become the "third M".
A major aircraft engine manufacturer is apparently close to announcing plans to supply high-value parts for the Airbus 330 and 350 from Malaysia, in a contract worth one billion ringgits (US$264m) over 25 years.
Mr Rahman could not say more at this stage, but helpfully narrowed down the name of the investor to either Safran or Rolls-Royce.