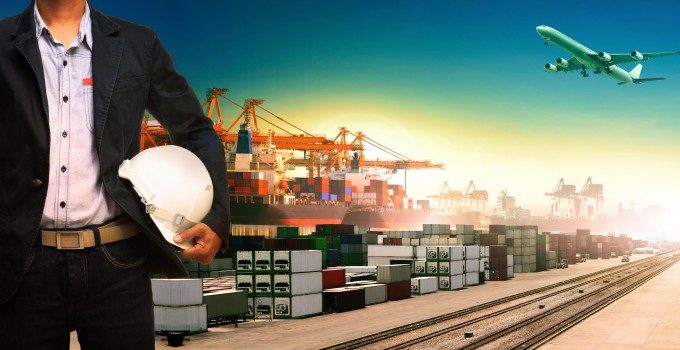 Global port operator Hutchison today signalled a new offensive in the battle to control hinterland container supply chains in the European mainland after it announced its Spanish subsidiary had purchased a stake in the emerging inland hub of Zaragoza.
Hutchison's Barcelona Europe South Terminal (BEST) this morning revealed it had bought a 20% interest in Depot tmZ Services, which operates the Maritime Terminal of Zaragoza (TMZ), one of Spain's most important inland terminals.
BEST general manager Guillermo Belcastro said: "This will help us provide comprehensive logistics solutions by developing our hinterland network throughout Spain and southern France.
"Zaragoza is strategically located, midway between Barcelona and Madrid and within 300km of some of Spain's most important industrial areas, including Catalonia, Aragón, the Basque region and Valencia. Combining TMZ's ability to transfer containers to all these destinations with BEST's deepsea shipping connections offers logistics solutions that are efficient, economical and environmentally sustainable."
BEST's Barcelona box competitor, TCB, holds a 45% stake in the company.
The deal reflects an emerging consciousness amongst southern European ports that one way to increase throughput is to capture cargo flows that have traditionally been routed via the main northern gateways of Rotterdam, Antwerp and Hamburg.
As recently reported in The Loadstar, Contship Italia has been investing heavily in its intermodal capabilities to win back market share from Rotterdam, while Marseilles port authority has also invested in barge operations into the French hinterland.
During the TOC Container Supply Chain event in Rotterdam this month, Drewry Maritime Research's director of ports, Neil Davidson, said that greater control over inland distribution channels could also give terminals an edge in the competition to secure deepsea alliance services.
"There is a whole raft of organisational structural change going on in landside transport and logistics, including the whole question of whether carrier alliances should operate on the landside as well, and co-operating more in terms of inland distribution," he said.
Zaragoza is also one of the logistical centres of the Spanish retail giant Inditex, which includes Zara as well as other brands.
A recent report from the University of Mexico suggested that the Zaragoza logistics hub can "store 34 million garments and is distributing 360 million garments" at any one time via connections to road, rail and air.
In terms of cargo flows, some 50% comprises European road freight movements, reflecting the concentration of the company's southern European production. However, some 15% of its inbound cargo arrives by air, which represents 10% of all shipments from Asia to Spain, while the remainder of its inbound movements come through the sea ports of Barcelona and Valencia.