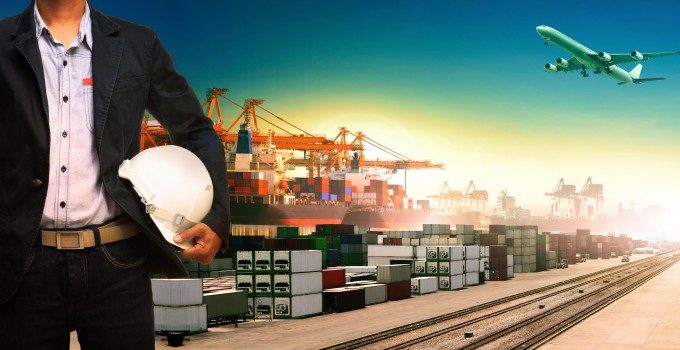 The so-called mini March peak that was "expected" by analysts and had led airlines to forecast March as being the second busiest month in the year, has so far failed to materialise, say carriers.
"The quarter-end is always relatively strong against the rest of the quarter as companies want stock off their books," said the chief of one European carrier. "We have forecast a peak, but there's not much high-tech coming out of Asia-Pacific. Without companies like Apple tightening the market, we are getting a little concerned about the remainder of March – we had forecast it to be the second strongest month."
But, he added: "I don't see it – it has been a tough start to the year."
Air cargo analyst Seabury told The Loadstar that it has forecast a full-year growth of a modest 1% in volumes for 2013.
Another carrier said the balance remained delicate. "March is always a good month – it's still too early as it is so volatile. But there is no reason to be satisfied with demand at the moment, although we might see a small recovery in the next couple of weeks."
While there is a difference of opinion on the transatlantic markets, carriers agree that Asia-Pacific remains weak. Lufthansa is continuing to reduce capacity in a bid to stabilise load factors in the region. "That is the area we have adjusted capacity the most," said Michael Goentgens, Lufthansa Cargo spokesman.
The company reported today that it had reduced capacity across its routes by 12.6%, partly as a result of the Chinese New Year hiatus, and that while sales revenue also fell, load factors had increased by 1.1 points to 72.1%.
Drewry's East-West air freight price index fell by 10.5 points in January with weak pricing on Asia-origin trades to both North America and Europe – while container shipping rates rose owing to the Chinese New Year volumes and capacity cuts.
"Airlines reported stronger demand in early February, which is likely to have lifted rates, but this momentum will have stalled through the remainder of the month with the onset of the Asian holiday season," said Simon Heaney, research manager at Drewry.
Mr Goentgens said that despite weakness in Asia, German exports – and reduced capacity – were helping to sustain the transatlantic trades. "The north Atlantic is the most stable – although it is not better than expected. The US to Europe is unspectacular – it's not a peak market but there is nothing we have to be too worried about. And we've started a route to Guadalajara, so we are confident on the South Atlantic."
But another carrier – not based in Germany – said the transatlantic was currently the toughest sell. "It's struggling," said one source. "FTKs are down there more than anywhere else, in both directions. There is a high percentage of ATKs on that route and so that lane is a growing problem. The large carriers have got up to 50 flights a day between North America and Europe, and consumer confidence on both sides remains an issue.
"The strength of the dollar is not helping eastbound, and the biggest downturn is ex-US," he added. "It's not been the greatest start to the year."
Emirates SkyCargo – while not offering direct transatlantic services from Europe – routes any excess cargo on other carriers via London to take to Dubai. "There's still regular traffic coming in – it's keeping steady," said Phil Rawlings, UK manager. "The network produces good volumes – it's not been spectacular, but steady."
One market, however, is stronger than expected. "Indian volumes have held up well ex-India," revealed Dave Shepherd, global head of sales for IAG. "Generic pharmaceuticals have been a good business and it's a fairly big market that has been strong."
Mr Rawlings agreed. "India is still quite strong, and it is becoming a more sophisticated pharma market, whereas it used to be mostly clothes."
He added that Emirates had also enjoyed a boost in Africa from the recent elections in Kenya. "All the ballot papers came from the UK, so we've been doing that. East Africa into Europe has also been strong."