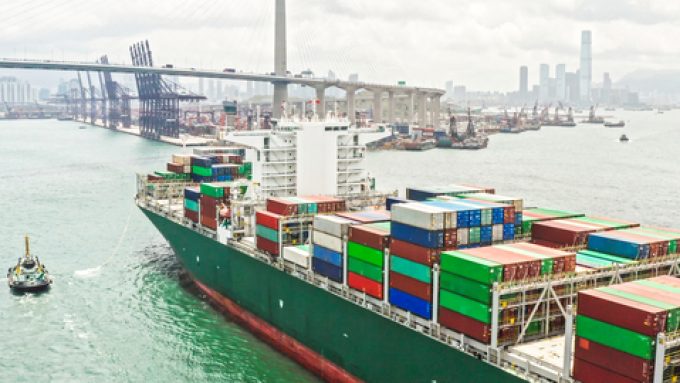 Hong Kong's competition authority today extended its block exemption for vessel-sharing agreements (VSAs) in the liner industry for four years.
The exemption will be valid until 8 August 2026, despite originally being scheduled to run until 2027.
"While the order had an initial duration of five years, it is only being renewed for a further four. This is in light of the continuing impact of the Covid-19 pandemic on the prevailing market conditions, which warrants a review of the order within a shorter time frame. The commission will commence a review in three years' time," it said.
Hong Kong's block exemption was granted to liner shipping VSAs on the basis that none has more than a 40% market share – or a 45% market share that did not last for more than two consecutive years – which marks a slight difference to the EC's 30% market share threshold.
Hong Kong Competition Commission documents reveal that, during its enquiry phase, it received 18 comments from liner companies and lobby groups, as well as associations representing shippers and ports, but no outright objections to the exemption continuing. This was despite soaring spot rates during the pandemic and continued container supply chain congestion issues.
It said: "Several organisations opined that the current market issues were the result of exceptional circumstances beyond the shipping lines' control, and did not refer to any specific collusive action by shipping lines (whether or not through VSAs), during the pandemic, aimed at achieving higher rates.
"The information and data obtained in the review suggest shipping lines added capacity and services to certain trades during the pandemic, particularly the transpacific and Asia to Europe trades, that vessel utilisation remains high and that the number of new ships being ordered has increased. This would not be consistent with a collusive attempt to obtain higher rates by deliberately withholding capacity," it added.
In its submission, the Hong Kong Shippers Council (HKSC) noted that, despite VSAs purportedly offering efficiency gains through the deployment of larger vessels that would result in lower costs for shippers, these savings had never been passed on.
However, the commission concluded: "With respect to the pass-on of cost savings through freight rates, the commission notes that rates remained broadly stable in the pre-pandemic period. This suggests that, all other things being equal, the commission's finding at the time of issuing the order that cost savings should be passed on to consumers in the form of lower freight rates, would remain valid for the pre-pandemic period.
"As for the pandemic period, the commission has discussed the possible reasons behind the exceptional increases in such rates during that period.
"Finally, with regard to the HKSC's indication that shipping lines have in fact never passed on cost savings to customers, without any further elaboration on this point, there is not a sufficient basis for the commission to revisit its original finding in the statement of reasons."