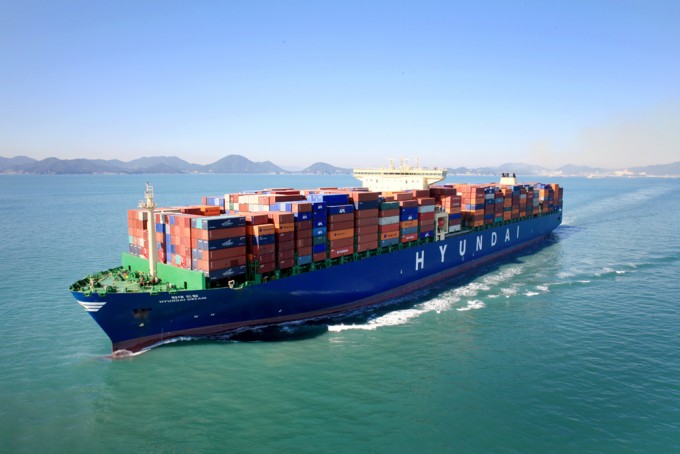 HMM is to receive nine ships back that Maersk and MSC sub-chartered March 2017 as part of the carrier's slot charter agreement with the 2M.
The redelivered tonnage includes three 13,092 teu Danaos-owned vessels on long-term charter from the Greek shipowner.
According to one London broker source, Maersk and MSC took over the charters of the three ships at a discount on the charter party daily hire rate, with HMM paying the difference to owners.
The source told The Loadstar that, having already exceptionally agreed to discount the daily hire rate to HMM during the carrier's cost-cutting measures designed to ensure its survival, Danaos "held firm" on the revised rate.
At the time, HMM was not in a strong negotiating position, needing to become part of an alliance to receive several tranches of desperately needed funding from state-owned banks, but it was denied full membership of the 2M and only able to secure a slot charter deal.
As a consequence, HMM was unable to deploy its own ships on the Asia to Europe tradelane, and the 2M partners "took them off their hands", according to the broker.
However, subsequently HMM has been accepted as a full member of rival THE Alliance, alongside Hapag-Lloyd, ONE and Yang Ming, and will officially join the VSA on 1 April.
The Danaos ships, along with five 10,081 teu vessels also sub-chartered to Maersk and MSC, will be deployed on THEA's new east-west network, stemmed to start on 1 April.
Notwithstanding HMM recording five consecutive years of losses, including $511m last year and $708m in 2018, the carrier is taking delivery of 12 24,000 teu ULCVs between April and September. They will be phased into THEA's FE4 loop, replacing Hapag-Lloyd's 11 15,000 teu ships.
According to Alphaliner, the redelivered vessels and the newbuild ULCVs will add 388,000 teu to HMM's fleet, taking the carrier's total capacity to some 790,000 teu. It will leapfrogging its THEA partner, Yang Ming (with around 607,000 teu of capacity), to take eighth place in the carrier league table.
When the newbuilds have all been delivered, HMM will be some way to achieving president and CEO Jae-hoon Bae's rehabilitation target for the carrier: reaching one million teu capacity.
The consultant said the redelivery of the ships to HMM "would not have a significant impact" on the overall fleet deployment of Maersk and MSC, with the outgoing tonnage mainly being replaced by ships returning from scrubber installation.
Moreover, with so many blanked sailings since Chinese new year due to the coronavirus outbreak, and the fear of a significant global demand slump as the virus causes lockdowns around the world, the 2M partners could be looking to downsize their network offering for the duration of the crisis.
Indeed, a similar message could follow from THEA partners, obliging HMM to pause delivery of its new scrubber-fitted flagships.