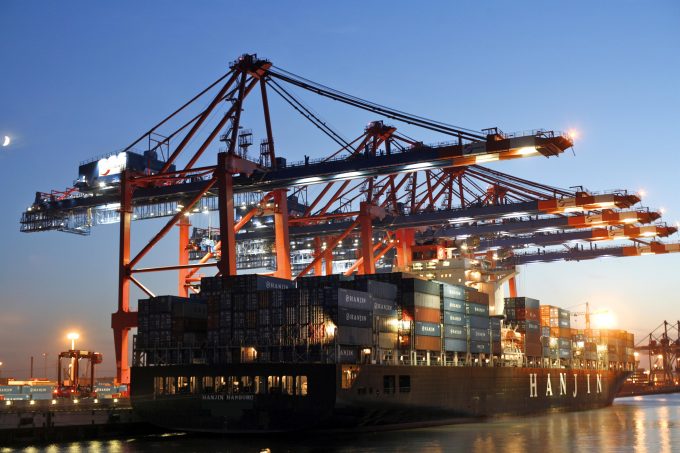 In the struggle to get shipowners to reduce their charter hire rates, Hanjin Shipping has been unsuccessful so far, but compatriot Hyundai Merchant Marine (HMM) claims it has made "significant progress".
Under debt restructure terms, both cash-strapped South Korean shipping groups must achieve charter hire cuts of around 30% to avoid creditors placing them into court receivership.
HMM first wrote to shipowners in early February and followed this up with negotiations in London and "final" meetings in Seoul last month, with the carrier having reportedly achieved only a 15% reduction in charter hire.
Now it seems some shipowners may have had a change of heart after realising how close the company is to bankruptcy.
A broker source confirmed to The Loadstar today that HMM had managed to squeeze some last-ditch reductions from containership owners, but bulk vessel owners had proved more resistant.
He said: "The boxship boys found themselves between a rock and a hard place. If they ended up with breaches of the charter parties and took the ships back, the current market rates would leave them worse off."
He said they were trying to keep the "offer they couldn't refuse" – amended charter party terms – as quiet as possible as they fear a contagion effect from other owners.
HMM said yesterday it had successfully completed all bondholder meetings, concerning all public bonds that are due this year and in 2017. This entailed a debt-to-equity swap for over half of the amount, with the balance payable in two years' time.
"The company's charter negotiations with foreign shipowners, which remains the last piece of HMM's plan for normalisation, is also expected to reach a promising result soon," said the carrier.
Thanking its investors' "kind understanding", and for "making a tough decision", it said HMM would "do its utmost" to join a shipping alliance – seen as crucial to the carrier's long-term survival.
Meanwhile, the reported lack of progress does not augur well for Hanjin's self-rescue plan, not least as it has to pay off or refinance around $420m of debt that will mature by the end of this month.
And unlike HMM, Hanjin is known to be substantially behind with hire payments to shipowners, including at least $11.6m due to Seaspan for three 10,000 teu vessels on a 10-year fixed-rate charter.
Indeed, one bulk carrier owner lost patience with Hanjin last week and detained its ship for three days in the South African port of Richard's Bay for unpaid charter hire.
Hanjin only wrote to the owners of its chartered-in fleet in early May asking for their help; the letter was also addressed to terminal operators.
The carrier is set to join THE Alliance next April when its membership of the CKYHE grouping comes to an end, although resolving its financial issues is likely to be a pre-condition of it formally joining the new alliance next year – and that may still involve some sort of tie-up with HMM.
South Korean media has been quoting a government source this week who said: "There is only room for one Korean line in the alliance."
There are sure to be more twists and turns to the South Korean bankrupt carrier saga before the month is out.