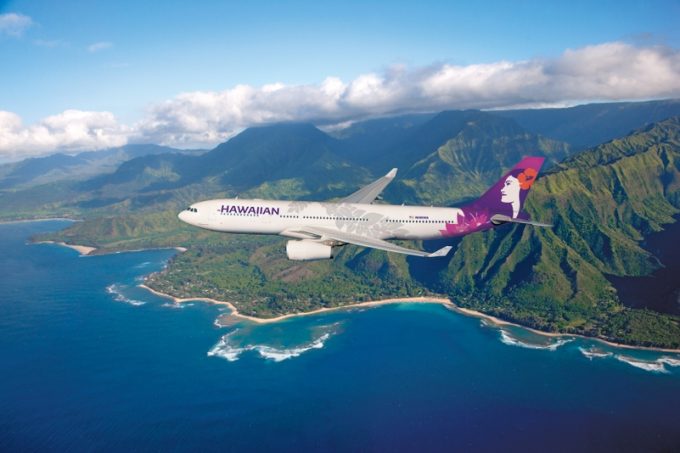 Amazon has made its first foray into both Airbus and widebodies, via a deal with Hawaiian Airlines.
Hawaiian has agreed to provide CMI services for ten A330-300Fs from the third quarter next year, under its FAA certificate.
Hawaiian CEO Peter Ingram told investors on Friday there were options to increase the fleet, and for the deal to go longer than the initial eight years.
"Our expectation is that our performance will enable us to provide additional flying," he said.
Amazon and Hawaiian have been in "rigorous negotiations" for several months. As with the e-commerce giant's deals with Atlas and ATSG, Amazon will be given warrants for 9.4m common shares (15%), exercisable over a nine-year period.
Amazon has signed a lease agreement for the A330P2Fs, its first Airbus aircraft, with Altavair, to be converted by EFW. The first is expected to be ready by "early summer" next year and on through 2024.
Philippe Karam, director of Amazon global air fleet & sourcing, said: "These A330-300s will not only be the first of their kind in our fleet, they'll also be the newest, largest aircraft for Amazon Air, allowing us to deliver more customer packages with each flight."
Hawaiian, which already operates 23 A330s, will mainly fly goods from Amazon fulfilment centres around mainland US and Hawaii, in what the carrier said was a "landmark agreement". Hawaiian added that "Amazon will want the aircraft on the largest volume points of its network".
"This is an avenue for growth that is distinct from our passenger business," said Mr Ingram. "Because we'll be paid based on the volume of block hours and departures we operate, the revenue will not be susceptible to the same economic competitive forces that affect our passenger operations. It's a different risk profile.
"Certain significant cost items, most notably fuel, are passed through. Our own costs will benefit from efficiencies of growth and scale. This will give us strong cashflow for the next decade and, we hope, beyond. This Amazon operation will strengthen our recovery. It's one of the most exciting and transformational deals we've ever made."
Mr Ingram would not be drawn on possible revenue expectations, but he expected the income to be broadly even through the year, adding: "There is a peak element to the demand, but our expectation is that it won't be super peaky – Amazon has steady demand all year round."
Hawaiian said it would establish a pilot base in mainland US, grow existing maintenance bases and expects to hire "hundreds of staff", including about 160 pilots. But Mr Ingram said the deal structure meant Hawaiian would have to keep a firm eye on costs.
"We looked at crew costs, staffing, maintenance and third-party expenses and had to convert those into a block hour charge. There are some mechanisms for these to adjust over time, particularly with inflation, but it is up to us to manage our costs down."
He added that Amazon was likely to want high utilisation, saying: "Amazon bears the fixed cost of aircraft ownership, these are the largest, newest aircraft in its fleet. So the utilistion will want to be at healthy levels."
Hawaiian added that Amazon had been attracted to it because of its on-time performance.
The Amazon operation will be headed by Jim Landers, SVP technical operations for Hawaiian.