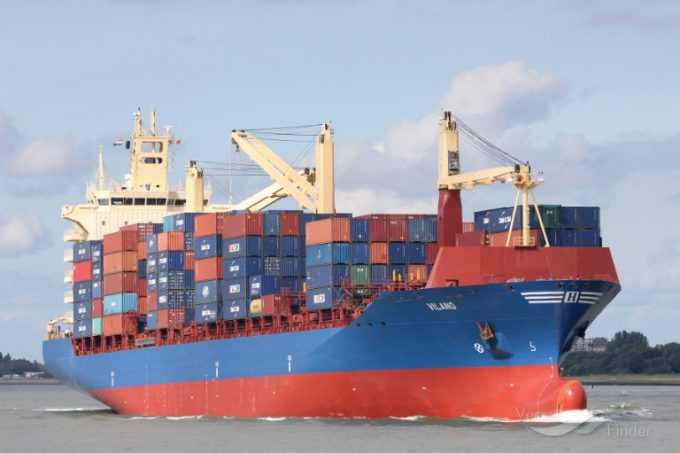 Ocean carriers Hapag-Lloyd and Zim are boosting their transatlantic footprints with a joint weekly service between Turkey and the US east coast, beginning in mid-May.
Hitherto, both carriers have operated irregular services on the route, but increased demand and higher freight rates have encouraged the lines to commit six ships of 2,500-3,500 teu for a weekly connection.
The Turkish market will be served from the ports of Izmit, Aliaga and Mersin, while in the US there will be calls at New York, Norfolk and Savannah, with an enroute at Hapag-Lloyd's transhipment hub at Tangier.
"We are responding to increased demand for container shipments between Turkey and the US east coast," said Lando Schlese, director trade management Atlantic at Hapag-Lloyd.
Zim's EVP cross-Atlantic, Rani Ben Yehuda, added: "The enhanced weekly ZCT [Zim Container Service Turkey] is part of our continued efforts to introduce agile, efficient and reliable solutions to emerging market needs."
Hapag-Lloyd's brand for the loop is the TEX (Turkey East Coast Express) service and, according to Alphaliner, the carrier has already deployed its first ship, the 2,741 teu AS Cleopatra.
The consultant said the other five vessels to be deployed on the service were yet to be confirmed and, in view of the present 'sold out' status of the containership charter market, both carriers will be obliged to juggle their fleet capacity to provide the tonnage.
According to Alphaliner data, Hapag-Lloyd will source the tonnage for the AT3 from a surplus of ships on its revamped Benelux-Baltic service, which has been downsized in response to Russian sanctions.
The consultant reported previously that carriers had withdrawn around 10,000 teu of weekly capacity after international sanctions forced the suspension of the majority of Baltic services to Russia.
Meanwhile, elsewhere, Hapag-Lloyd is preparing to launch its seasonal third North Europe to Canada loop at the end of next month. The AT3 loop will complement the North Europe to Montreal AT1 and AE3 services, which the German carrier operates jointly with OOCL as part of the long-standing St Lawrence coordinated services.
The seasonal AT3 loop will call at St John, New Brunswick, instead of Montreal, which Hapag-Lloyd said had the advantage of being uncongested and able to provide good hinterland connections.
Meanwhile, a capacity crunch on the North Europe to US east coast tradelane, as ships were redeployed on other, more lucrative routes, has resulted in freight rates quadrupling on the transatlantic in the past 12 months, to around $8,000 per 40ft.
Moreover, transatlantic spot rates are proving much more robust than on the larger Asia-Europe and transpacific routes, with rates on the headhaul North Europe to US east coast leg having increased by approximately $1,500 per 40ft since mid-March.