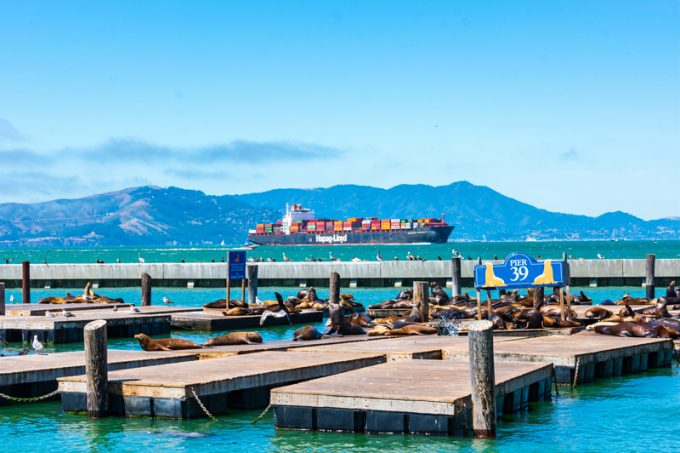 Hapag-Lloyd today said it was maintaining its 2020 ebitda guidance of €1.7bn-2.2bn, despite unpredictable fluctuations in demand, due to the coronavirus pandemic.
This morning it posted a first-quarter ebitda of €469m ($507.8m), a decline of €20m from the same period last year.
This, it said, was largely due to the impact of higher fuel prices in the wake of the IMO's low-sulphur regulations that came into effect on 1 January.
"Despite the coronavirus pandemic, we have gotten the year off to a good start. Higher transport volumes and better freight rates have boosted our revenues," said CEO Rolf Habben Jansen.
"The financial result is below the first quarter of the previous year as we faced higher bunker prices after IMO 2020 and we had a significant negative bunker stock valuation after the decline in crude oil prices at the end of the first quarter," he added.
First-quarter revenues increased by 6%, to €3.3bn, largely due to a 4.3% increase in volumes, to 3.05m teu, and a higher average freight rate of $1,094 per teu.
If anything, it was the wild oscillation in fuel prices that had the largest impact on the German carrier's financials, with the sudden fall in prices in the latter part of the quarter leading to a write-off of €53m in its bunker inventory.
Otherwise, Mr Habben Jansen struck a far more optimistic tone than Maersk's Soren Skou, who earlier this week reported a volume decline of 20-25%.
He said: "The consensus in the industry is that it will lead to a 10% decline in volumes, which we think is about right, judging by forward bookings and loadings for June. Certainly, the outlook hasn't deteriorated to the extent it looked like it could six to eight weeks ago.
"We will see a steep decline in volumes in the second quarter, which we expect to run into the third quarter, followed by a recovery beginning in the third quarter and further improvement in the fourth quarter. Then a solid recovery in 2021 – although we will only be able to truly judge this six months from now.
And fears of new freight rate war breaking out, as it had in the aftermath of the global financial crisis, were misplaced, he argued.
"There are some important differences than in 2008/09. The order book is very different from then – at that time, the order book was about half global capacity, now it is about 10%, and no one has a huge capex programme.
"We will be returning a double-digit number of chartered ships to owners this year and our capacity at the end of the year will be lower than at the beginning."
Across the group, he said, cost-cutting would amount to "mid-triple-digit millions of dollars".
Loadstar Premium editor Alessandro Pasetti today notes that Hapag-Lloyd's stock price, which has surged in recent weeks, was largely the result of a battle for control between its two largest shareholders – Klaus Michael Kuehne and Chile's Luksic family – could leave it strategically stronger once the pandemic crisis subsides.
"The higher the stake Mr Kuehne's holding company and CSAV own in the carrier – their combined equity being over 60%, almost evenly split – the higher the controlling influence that will be exercised over any combined entity that will emerge from the next round of consolidation led by Covid-19.
"It's early days perhaps to speculate on possible combinations, but targets are plentiful – Taiwan's Yang Ming, Singapore's PIL and  Israel's Zim, to name the usual suspects," he writes.