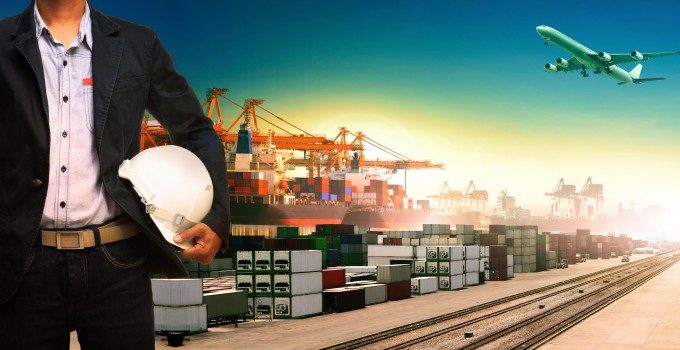 Hapag-Lloyd has again taken the lead in a rates push on the beleaguered Asia to Europe tradelanes.
The German carrier has announced a general rate increase of $525 per teu from May 5 for both north Europe and Mediterranean services.
The line obviously believes the time is right to build on the relative success of an April Asia-Europe GRI that has managed to survive its first week mostly intact.
The 1 April hike boosted spot rates to around $1,250 per teu for north Europe and $1,350 per teu for Mediterranean destinations – although they are still around 30% below where they were at the beginning of the year.
Hapag-Lloyd is used to raising its business head above the parapet, and has had some success in imposing hefty rate increases against a backcloth of volatility. In early 2012, it advised that it would be implementing a  $1,000 per teu GRI on March 1 – a level of increase not seen in recent times and regarded by many, including some of its own sales executives, as suicidal.
Nevertheless, the "shock and awe" tactic worked: within days of Hapag-Lloyd's advisory many of its peers followed with equally audacious GRIs, and thus a disastrous start to the year for carriers was turned around – albeit until another no-show peak season put the recovery into reverse.
However, a similar attempt to force up the market last year was unsuccessful and Hapag-Lloyd's "well below original expectations" financial performance in 2013 was blighted, it said, by its inability "to avoid the general trend in rates".
Indeed, after the failure of its Asia-Europe GRIs to hold in early 2013, Hapag-Lloyd appeared to take the view of many of its rivals that it was more important to protect market share – not least because of the arrival of seven 13,200teu ships, from a of a series of 10, onto the tradelane that would enable it to better compete with the big three of Maersk, MSC and CMA CGM.
As a result, Hapag-Lloyd actually grew its Asia-Europe volumes by a better-than-market 9% in 2013, but at a cost: its average revenue per teu for the trade line declined by 8%, year on year, to $1,237.
So far this year, Hapag-Lloyd has announced GRIs totalling $2,075 per teu, but seems determined to push this new increase through. Indeed, it needs to take a tough stand in 2014 to reverse the net losses of the past two years, given that it will eventually run out of cost-cutting options and would be badly exposed if there was an oil price spike.
It is also a crucial time for the line as it wades through the detail of due diligence of the proposed merger of container assets with CSAV that would give the Chilean carrier a 30% stake in the new entity.
CSAV posted a $169m net loss in 2013, compared with Hapag-Lloyd's $134m. In its presentation to CSAV shareholders, the board estimated that the merger would produce annual savings of $293m by 2017.