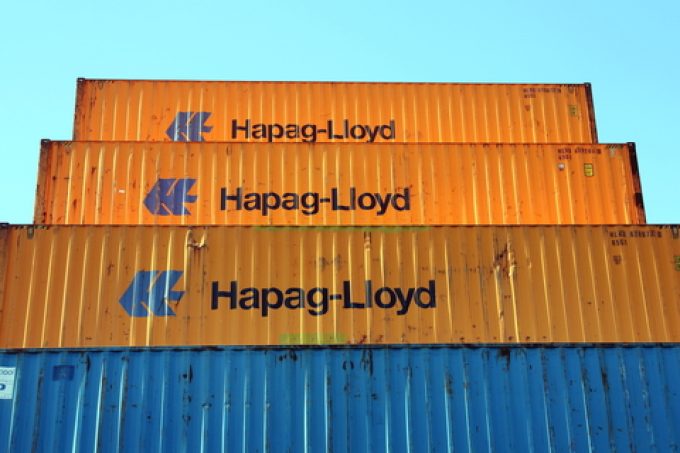 Hapag-Lloyd is to begin installing new real-time tracking and telemetry devices across their fleet of standard containers at the end of the month.
This will entail investment of around $250m across the shipping line's 1.6 million boxes.
While many reefer containers are already fitted with such equipment, Hapag-Lloyd is considered a first-mover in equipping ordinary containers with tracking, which includes GPS location data, temperature measurement and the logging of sudden vibrations like shocks to the container.
The carrier said today its Hapag-Lloyd LIVE product would be available to customers from early next year and, by the end of next year, its entire fleet of containers will be trackable using the new equipment.
"The new technology will offer us the advantages of being able to create visibility, detect delays earlier, automatically inform any affected customers and initiate the appropriate countermeasures," said Hapag-Lloyd.
Stefan Kalmund, CEO of Nexxiot, which is providing the tracking devices, recently told The Loadstar he believes Hapag-Lloyd's offer will be a tipping-point for mass adoption of tracking hardware on containers – the beginning of a "megatrend."
He added: "There will be a race between shipping lines to follow Hapag-Lloyd. The moment you have a device sitting on a container measuring temperature, humidity and so on, you create the option to offer new services. Shipping lines want that capability."
An incidental benefit of the tracking and telemetry devices is likely to be better safety on board ships, as the live tracking of the temperature inside each container brings the obvious benefit of being able to pinpoint fires immediately they start.
The inability to do this has been for the reason for a number of lives lost, TT Club's loss prevention MD, Mike Yarwood, told The Loadstar.
"Having early warning is crucial in terms of firefighting. Ships have smoke-detection systems… but by the time smoke is coming out of the container, it is often too late. Under-deck, you might have a fire incident developing, known to nobody until smoke starts billowing from under hatch covers."
Satcoms and IoT provider Orbcomm will be providing Hapag-Lloyd with the communications capability.