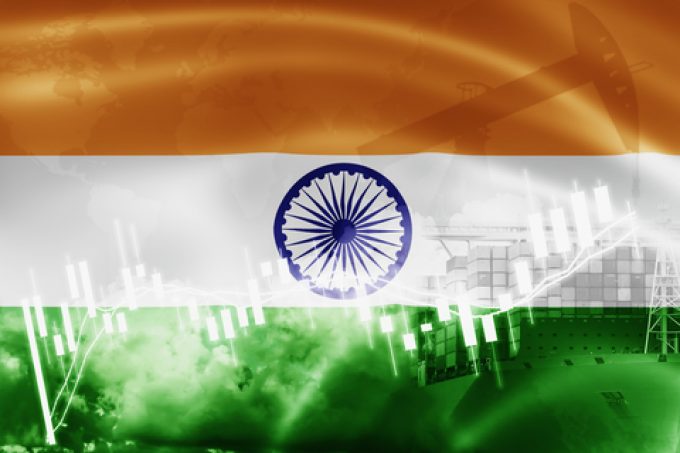 Technology start-ups in India are successfully disrupting the country's highly inefficient and fragmented road freight sector, according to a new report by Deloitte.
Since 2014, road freight start-ups have attracted over US$500m in disclosed funding, the report says, with established players Rivigo and Blackbuck at the forefront of the investment wave, together raising more than $350m by last year.
"The sector has historically been plagued by entrenched interests of a network of middlemen and small operators, limiting free exchange of information for other participants," said Deloitte.
"A host of start-ups are taking on the challenge of organising this largely unorganised sector.
"In the process, they are carving new channels and meeting existing and new needs of the historically under-served truck owner community. This has ramifications for anyone associated with this space."
Founded in 2015, logistics marketplace GoBOLT has received $6.3m in funding, according to Crunchbase. Co-founder Sumit Sharma noted the scale of the trucking industry's inefficiencies and "commensurate opportunities".
"Nearly 70% of the market is fragmented, consisting of small freight operators who own between one and five trucks," he told The Loadstar.
"These small freight operators depend on local brokers for getting freight on a daily basis. This leads to multiple problems, such as small transporters losing money to these 'non-value adding' brokers, low asset utilisation, lack of professionalism, low service levels and non-existence of technology, leading to complete opaqueness in the logistics value chain."
Based in the city of Gurugram, south-west of New Delhi, Mr Sharma said GoBOLT was one of the fastest-growing tech-driven logistics firms in the country.
The company uses data analytics and internet of things (IoT) technology to provide AI-assisted vendor selection and price negotiation, vehicle auto-selection, route optimisation, vehicle tracking and estimated time of arrival.
GoBOLT has 400 owned and leased trucks of more than 10,000 in a marketplace serving 100 cities, according to Mr Sharma, Customers are in the consumer goods and durables, tyre, liquor, furniture and waste management sectors.
"We're also the only tech-logistics start-up in India to leverage marketplace trucks for express e-commerce deliveries," he added.
In terms of technology disruption, Mr Sharma said AI and its "two workhorses" – augmentation and automation – have started re-shaping the industry by reducing human-intensive warehousing operations, for example, while IoT has created connected truck fleets.
"There is a two way connection between the driver and the dispatcher that reduces the costs and delivers greater visibility to the trucking companies," he said.
Meanwhile, regulatory reform has also boosted India's road freight sector. The introduction of the goods and services tax (GST) brought all Indian states under a single tax framework and resulted in a smoother flow of freight across states, according to Deloitte.
Mr Sharma explained: "GST  and subsequent e-waybills have had a tremendous effect on the Indian logistics industry. GST has led to a reduction in turnaround time of trucks as long queues at borders have become a thing of the past.
"GST has also led to consolidation in warehousing, as now there is now no requirement to keep smaller warehouses in every state for tax benefits. Bigger warehouses bring cost reduction and efficiency through economies of scale and increased mechanisation.
"These are still early days for GST, and further benefits will start showing as it penetrates even the unorganised SME market."