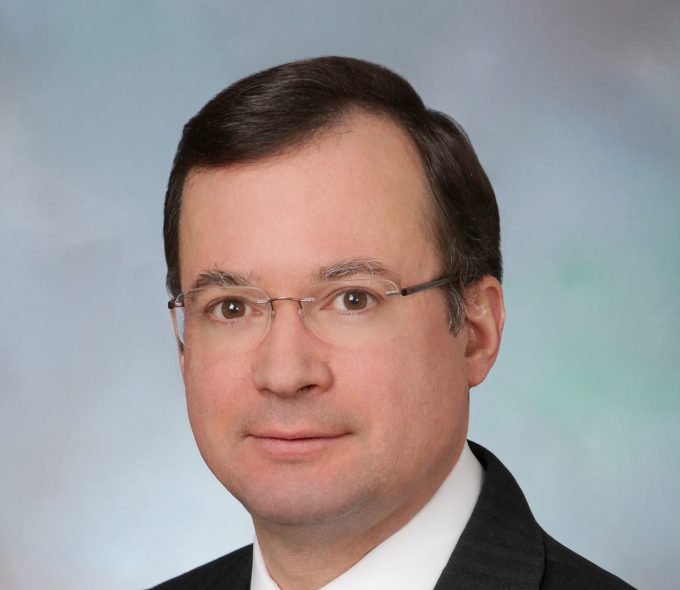 The implementation of the IMO 2020 0.5% sulphur cap on shipping from 1 January next year is "a challenge and an opportunity" for member states, according to World Shipping Council president and chief executive John Butler (pictured above).
At the JOC Container Trade Europe Conference in Hamburg last week, Mr Butler said there was "a real possibility for economic distortion" from the potential for non-compliance with the low-sulphur rules.
"The key to keeping the playing field level is for IMO member countries to be very clear and very public in reminding the industry that compliance will be required from everyone," said Mr Butler.
He called on national governments to "follow up to make sure that vessels flying their flags and calling at their ports are obeying the law".
The 91 signatory states of the MARPOL Annex V1 regulation are required to enforce the new maximum sulphur content legislation within their territorial waters, but some nations have called for a "soft start" to IMO 2020.
In July, Indonesia announced it would continue to allow its flag-state vessels to burn 3.5% heavy fuel oil (HFO) within its coastal waters until the cost and availability of compliant fuel improved, but subsequently retracted this after pressure from IMO peers.
Nevertheless, other countries are reported to be "considering their options", which is of concern to WSC members who fear that a soft start to IMO 2020 compliance could lead to unfair competition on certain secondary tradelanes.
Last week, oil prices rocketed following the terrorist strike on the Saudi oil refinery, which widened the spread between the price of HFO and compliant LSFO to over $200 per tonne and, arguably, makes enforcement of IMO 2020 more challenging.
Mr Butler also reminded delegates of the IMO's ambitious target to cut greenhouse gas (GHG) emissions from shipping by half by 2050, and then to zero by the end of the century.
He said replacing fossil fuels was crucial to meeting the challenge to decarbonise shipping, but questioned how the new fuels would be found.
He said: "Recognising that replacing fossil fuels is essential, and recognising that research and development is essential to finding those fuels," adding that there was a need for an international R&D entity to be established, which he said would be further discussed at a forthcoming IMO meeting.
Meanwhile, an alliance of shipping industry stakeholders, including Maersk, Unilever, Kuehne + Nagel, Port of Antwerp and Citigroup, is launching a Getting to Zero Coalition at the UN Climate Action Summit in New York today.
"To take the next big step change towards decarbonisation of shipping, a shift in propulsion technologies, or a shift to clean fuels is required, which implies close collaboration from all parties. The coalition is a crucial vehicle to make this collaboration happen," said Maersk chief executive Soren Skou.