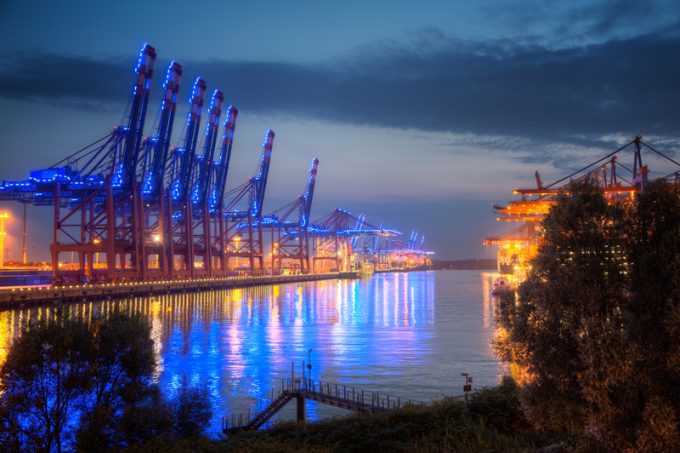 North Europe's container hub ports are bracing themselves for the weak January import volumes from Asia to continue through the year.
"The signals from our import customers are clear – the big shopping frenzy is over," said Elvir Dzanic, CEO of Gothenburg Port Authority.
"Consumer goods, such as clothing, home electronics and so on, are areas where we're seeing falling import volumes in general.
"We saw clear indications towards the end of 2022, and the initial trend in 2023 suggests a further decline, as product owners have full warehouses and are seeing lower demand, resulting in reduced transport requirements," he added.
The bearish outlook from Mr Dzanic came after a strong performance last year by the Swedish port, the largest in Scandinavia.
Full-year container throughput at Gothenburg's terminals increased 7% over 2021, to 885,000 teu, including a healthy 8% year-on-year increase in Q4, to 230,000 teu.
But the spike in the final period seems likely to be followed by some soft quarters, as ocean carriers are obliged to blank a high percentage of their advertised sailings from Asia to North Europe, due to very weak demand.
Indeed, speaking on the next The Loadstar podcast, CEO of Port of Hamburg Marketing Axel Mattern says he does not expect a pick-up in import volumes at Hamburg container terminals for the duration of the year.
In fact, Mr Mattern says, the port is anticipating "a significant drop in handling cargo" this year.
All the container ports in North Europe are experiencing lower volumes from fewer calls, which has reduced vessel wait times to virtually zero. One port executive told The Loadstar last week bad weather was now the only cause of delays to ship work.
"We are now back to booming-up our cranes and waiting for the ships to arrive," he added.
Hapag-Lloyd's latest North European port operation report says its terminals at Antwerp and Rotterdam are operating normally, with yard utilisation at "manageable levels". In Germany, it said its facility at Burchardkai was performing at a "good operational level", albeit that empty container stacks were at a high level.
Maersk also advised last weekm in its monthly market reportm that its "primary gateway and hub port operations across Europe have normalised".
It added: "High inventory levels and the strong possibility of anaemic GDP growth are expected to continue to negatively affect demand this year."
It said "the pressure of inflation, declining incomes and further factors having an impact on households' disposable income" were to blame for a lack of consumer appetite for imported goods.
Meanwhile, ports will be anxious to obtain the earliest possible communication from their shipping line clients on blank sailings and rotation changes, something they often complain is lacking, with late or conflicting advice impacting forwarding planning for labour and resources at terminals.