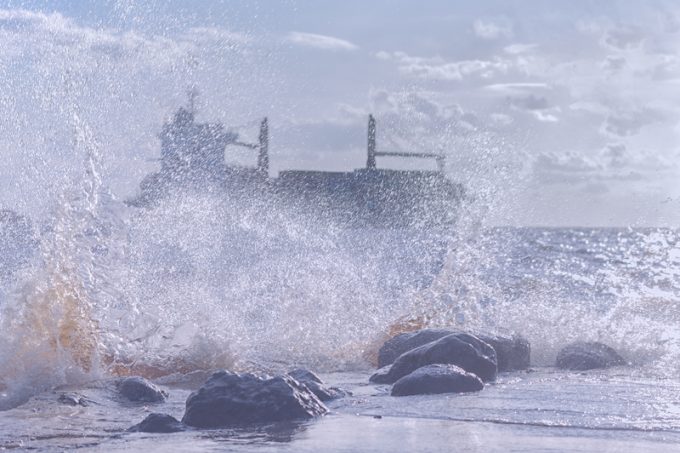 Containership charter rates are "stable but depressed", according to London shipbroker Braemar ACM.
A weakening of post-peak season forward demand and ocean carriers cancelling service upgrades has resulted in fewer enquiries according to a broker source.
"We would normally expect it to be a bit busier on our container desk by now," one broker told The Loadstar.
"This year, September has been quite flat for cargo so far and owners are beginning to get nervous again."
The broker cited the main issue being with mid-size vessels, where rates have dropped significantly since their peak in April.
For instance, Alphaliner notes, Maersk Line "snapped up" the 6,612 teu Swansea recently for two-to-three months at only $12,750 per day – around half the rate it would have paid before the summer lull.
Intra-Asia carrier Regional Container Line (RCL) recently fixed the 8,500 teu Seamax Stratford for a five-to-six month charter at a rate of $14,600 per day – a discount of around 15% on the ship's previous fixture.
And things are likely to get worse before they get better for containership owners, with the looming early-October Chinese Golden Week holiday resulting in numerous sailing cancellations as the liners take a cautious approach to capacity.
Indeed, blanked sailings next month on the Asia-North Europe tradelane alone have already meant more than 200,000 teu of capacity being withdrawn.
In the case of the temporary suspension of 2M's AE2/Swan loop, this will mean eight MSC- and three Maersk-operated ultra-large vessels will be without employment for an indefinite period.
It seems unlikely that the carriers will decide to idle the ships and will probably use them to replace smaller tonnage on other loops and services, cascading the incumbent chartered tonnage to an early off-hire and potential lay-up.
Alphaliner said the 408,000 teu of the current idle container fleet could swell to 750,000 teu by the end of the year, and some analysts suggest that even this could be a conservative figure.
The consultant has a pessimistic outlook for the charter market. It said: "The likelihood of the idle fleet being cleared by next year has diminished." It added that that the build-up of excess tonnage "will spill over into 2019", given there is a further 1m teu of newbuild capacity scheduled to be delivered.
Moreover, it warned that the impact of the escalating US-China trade war could further dampen demand.
Much now will depend on the strategies of owners: whether to await another charter market rebound, as seen in the early part of this year, or to accept a cash offer for scrap.
Demolition of container vessels so far this year is at a record 10-year low, with just 24 ships for 47,500 teu sold for scrap. This compares with 120 vessels equating to 355,000 teu sent to the breakers by the same point in 2017.