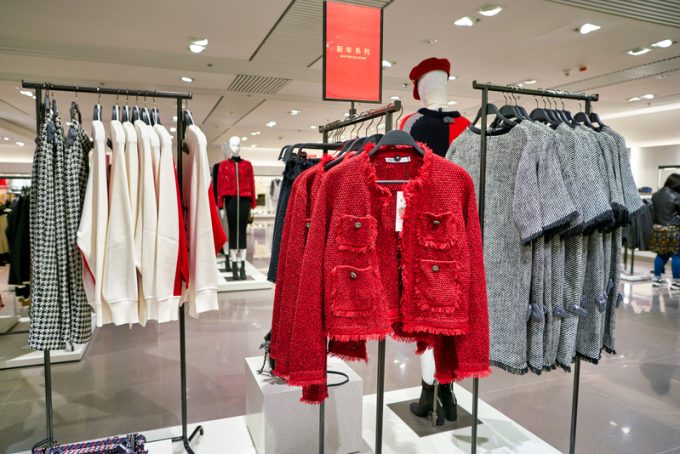 Major retailers are cancelling or postponing orders, putting Bangladesh's garment industry, the country's top foreign currency earner and employer, in jeopardy.
The value of order cancellations up to yesterday reached $124m – but the industry expects more to follow.
The top buyers so far forced to cancel or withhold orders include C&A, Zara, Pull and Bear, Baby Shop, Blackberrys, Inditex and Primark.
Apparel manufacturers say that just after Covid-19 hit China, they faced a shortage of raw materials, which disrupted their production.
Prices of locally available raw materials went up significantly, but the problem had eased to some extent as shipments from China began to resume.
But now, as the virus spreads all over the world, the US and EU main markets for Bangladeshi apparel are severely affected, and the demand for ready-made garments has dropped, following the lockdown of many areas and clothing stores closing.
"Every day we are hearing messages from buyers, either for cancellations or withheld [orders]," former president of Bangladesh Garment Manufacturers and Exporters Association (BGMEA) Siddiqur Rahman told The Loadstar.
"My three factories faced order cancellations for 1.5 million garment items," said Mr Rahman, who is also chairman of Bando Design, whose factory supplies clothes for H&M, belk, Matalan, C&A, Walmart, Indian Terrain, Westside, Mango and Zara.
The company will have a staff meeting today to assess the immediate impact of Coronavirus on the business, he said. "It's an uncertain situation. No one knows how far it will go."
Chairman of Evince Group Anwar-ul Alam Chowdhury said manufacturers were receiving cancellations every hour or more. His factory supplies retailers such as Celio, Tesco, Sears, Carrefour, Debenhams, Lee, DeFacto, Wrangler, kmart, F&F and Bexleys.
"One retailer asked to halt production in factories up to June. It wanted a 30% discount on ready goods and said it will renegotiate a price for suspended orders," he said.
"A factory owner told me yesterday he sent 10 million pieces garments to Chittagong port, but the buyer is now asking him to take them back to the factory," he added.
Mr Chowdhury, also a former president of BGMEA, said one of the largest buyers, Inditex, had asked another factory owner to postpone cutting cloth for another 10 million pieces.
"One of my customers in France said its offices were closed, do not ship the goods, we will let you know. And the order sheets for delivering goods in May and June are yet to come," he said.
Many retailers had closed their stores worldwide for weeks and months, he added. "What will they do with goods after taking delivery?"
He said his government needed to come up with a financial package for the garment makers to save the sector.
"A crisis fund can be formed to support the industry."
Imports and exports of goods through Chittagong port have plummeted since coronavirus hit the globe. In February, imports fell by 17% compared with January. Export earnings also saw a massive nosedive, and the trend may continue through the year.