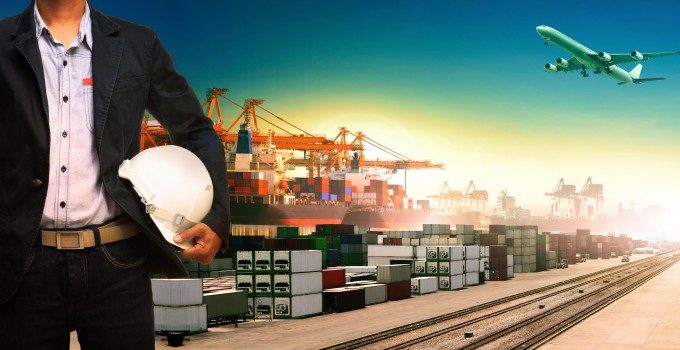 In a major move to consolidate terminal operations in Russia, Global Ports, of which APM Terminals is a co-controlling shareholder, is to acquire Moscow-based operator NCC Group.
Global Ports announced today that it had "entered into binding arrangements to acquire 100% of the share capital of NCC for a cash consideration of US$291 million and new shares representing approximately 18% of the enlarged share capital of Global Ports to be issued to Ilibrinio Establishment  and Polozio Enterprises (the sellers)".
The acquisition is subject to regulatory approval by the relevant authorities.
The agreement will strengthen Global Ports' leading position in the growing Russian container market by providing more capacity, greater operating efficiency and simplified port calls, creating a national champion in Russian infrastructure to the benefit of all stakeholders in the transportation value chain of the region.
NCC Group's container terminal operations are located on the Baltic Sea, the principal gateway for Russian containerised cargo.
Global Ports' terminals are located in the Baltic and Far East Basins, key regions for foreign trade cargo flows. Global Ports operates three container terminals in Russia (Petrolesport and Moby Dik in St Petersburg, Vostochnaya Stevedoring Company in the Vostochny Port) and two container terminals in Finland (Multi-Link Terminals Helsinki and Multi-Link Terminals Kotka). Global Ports group also owns 75% in Yanino Logistics Park, located in the vicinity of St Petersburg, and a 50% share in the major oil product terminal, AS Vopak in Estonia.
In 2012, NCC Group's marine terminals' annual container handling capacity was approximately 1.69 million teu, which the company said could be significantly expanded in response to market demand.
NCC Group's inland container facility has a capacity of 200,000teu.
The group generated revenues of US$253 million with an adjusted EBITDA of $164 million in 2012.
Global Ports intended acquisition of NCC is financed through a combination of a cash consideration, new shares and assumption of debt of NCC, leading to a combined enterprise value of around US$1.5b billion
Nikita Mishin, Chairman of the Board of Global Ports, said: "By acquiring NCC Group and bringing the two companies together, Global Ports confirms its market leadership and creates a company with an enviable position in the high-growth Russian container market.
"NCC Group is not only considered to be one of the best container terminal operators in Russia and Eastern Europe, it is also highly profitable with a track record of more than 10 years of excellent performance.
"Global Ports' development over the past five years has made it possible for us to seize this unique opportunity. The decision to list the company in London in 2011, the improved access to capital alongside its cash-generative operations and the introduction of APM Terminals, a major international ports operator, into the shareholder base have all played key roles.
"We believe we have strengths and competencies that few can replicate and therefore have an unparalleled ability to capitalise on the opportunities that we see ahead to create significant value for the group and all of its stakeholders."