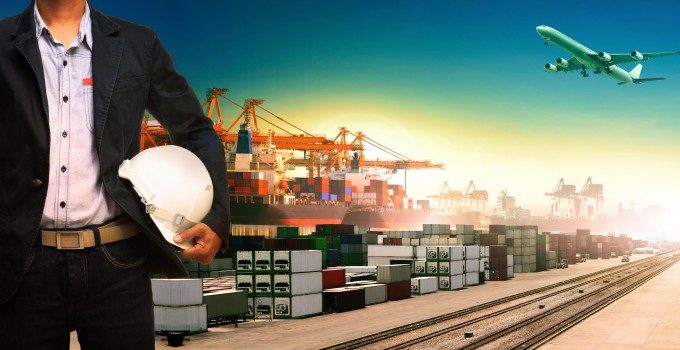 Shipper misery has so far emanated from shipping lines and their record profits – but forwarders are also 'making hay while the sun shines'.
Today's record profit is at Geodis, which saw revenues of €4.8bn ($5.7bn) in the first half, up 21% on 2020 and 20% up on 2019.
Ebitda was up 60%, to €458m, and the cash is being spent on reducing debt by €123m – and financing acquisitions, said the SNCF-owned forwarder.
"These solid results support our ability to invest in growth, while investing in the ecological transition of all our activities," said chair Marie-Christine Lombard.
She added: "Our good performance has enabled us to strengthen our investments in the company's digital transformation and to self-finance our latest acquisition, Pekaes, a leading distribution network in Poland, a strategic country for Geodis.
"These solid results are in line with our Ambition 2023 strategic plan, which aims to achieve growth for the group at least equal to that of the global logistics market over the period, and to accelerate the conversion of this growth into earnings."
Geodis said growth had been driven by e-commerce in the US and Europe, which saw double-digit rises. E-commerce now accounts for nearly a quarter, some €2bn, of the company's annual sales.
The pandemic has had an impact on last-mile delivery – with 23% now destined for individuals, against 15% in 2019 – as well as on contract logistics, said the forwarder. There has been an increase in inventory management and order preparation, it added.
Geodis said it had developed three services to support the growth: an e-logistics product, offering end-to-end logistics and a real-time overview of all available inventory in shops, warehouses and on the move; direct-to-customer intercontinental parcel delivery in four to six days from the US to Europe and Canada; and a mobile app in the US showing its urban delivery service.
On the more prosaic air, sea and rail markets, Geodis said it had chartered two ships for Asia-Europe, "to alleviate the difficulty its customers were having to obtain capacity from regular carriers at a competitive rate". Other ocean charters are planned for the third and fourth quarters.
In air, it offers a route between Shanghai and Guadalajara – which it claims is the "only direct access to Mexico from northern and central China".
And it has spent cash on acquisitions: Pekaes is an LTL and FTL specialist in Poland; France's Condiservices is an e-commerce returns company; Gandon Transports, a temperature-controlled pharma player; and in the US it acquired Velocity Freight Transport.
Geodis added that it was ordering 200 LNG vehicles to be fuelled by biogas for urban deliveries in France, as part of its mission to cut CO2 emissions by 30% by 2030. It is also launching a worldwide carbon-offset programme.
Shareholder SNCF had little extra to say about its profitable rail subsidiary, which does not release more specific numbers, noting merely that rail freight revenue was up 13% year on year.