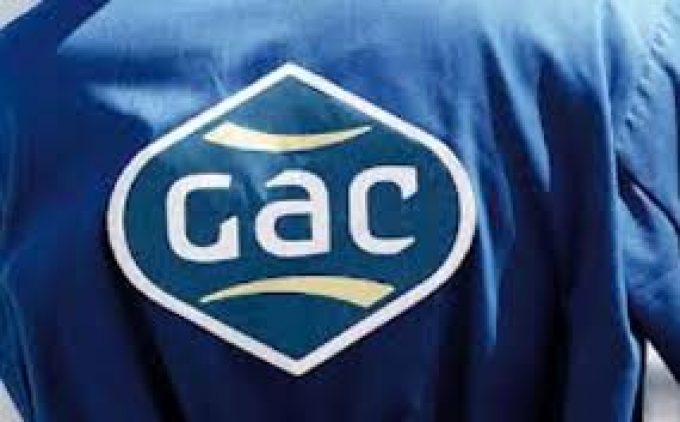 Dubai-based logistics group GAC plans to expand its Asia-Pacific contract logistics operations as regional growth, e-commerce sales and trade war tensions drive up demand.
"Many FMCG, retail and pharmaceutical companies have manufacturing plants in this part of the world, for the comparatively lower production costs and to be closer to their customers," said Lars Bergström, GAC's group vice president for Asia-Pacific and the Indian Subcontinent.
GAC operates warehouses and fulfilment centres in Dubai, Qatar, Bahrain, Indonesia, Malaysia, Singapore, Sri Lanka and Thailand, with a combined storage space of more than 450,000sq metres and 300,000 pallet positions.
Asia-Pacific contract logistics providers are set to increase their market share by almost 7% between 2018 and 2022, according to Transport Intelligence (Ti), with the US and Europe losing ground.
Mr Bergström noted that while China remained by far the largest contract logistics market in the region, Vietnam, Thailand, Malaysia and Indonesia were becoming "increasingly vibrant and attractive alternatives", due to the US-China trade tensions.
"It's hard to predict what's going to happen long-term," he told The Loadstar.
"The current observation is that US and Chinese importers have turned to alternative sources for products that are affected by the tariffs. According to Japanese financial firm Nomura, Vietnam has emerged as the largest beneficiary of the trade war.
"We do not currently own or operate a facility in Vietnam, but, together with a few other emerging markets in the region, it is definitely on our expansion radar."
However, he warned that South-east Asia lacked the infrastructure required to take up the slack from any immediate large-scale manufacturing shift from China.
"Transport infrastructure remains an issue in some countries and cities, and warehousing capacity cannot be increased overnight," explained Mr Bergström.
With or without the trade war spillover, South-east Asian economies are booming, clocking-up regular 6% annual GDP growth – double the 3% global average. Mr Bergström said the region's rapid e-commerce adoption was fuelling demand for contract logistics services, with online shopping expected to account for 28% of retail sales by 2023.
In Vietnam, for example, e-commerce sales rocketed by 30% last year, to $8bn, and could double to $15bn by 2020, according to a report by the Vietnam eCommerce and Digital Economy Agency.
"Consumers want faster and more flexible delivery options. Increasingly, supply chains are relying on smaller manufacturing plants and having facilities closer to the customers to better meet demand requirements," Mr Bergström said.
Retailers are using omni-channel logistics to create added convenience for their customers, but this brings challenges in fulfilling orders across multiple channels, including last-minute changes to orders and inventory control.
"The contract logistics sector is facing immense change," he added. "Customer expectations are increasing and service providers are under pressure to deliver a better service at lower cost. They can do so by harnessing new technology to help improve efficiency and reduce costs."
For GAC, this means rolling out its proprietary warehouse and transport management system, GACWare, and providing end-to-end customisable integrated solutions.
"Contract logistics companies are also adopting an Uber-like model for last-mile deliveries for better cost efficiency," he said.