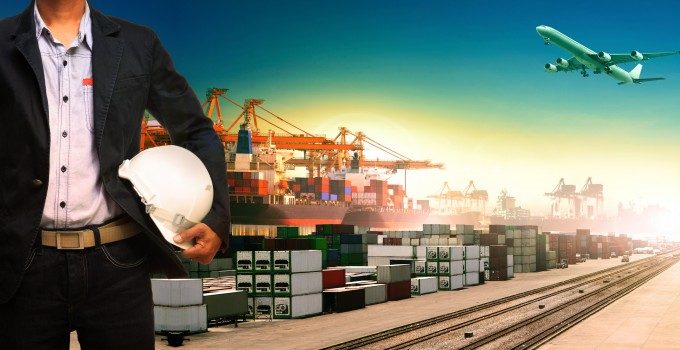 Anticipated low demand in October for container bookings between Asia and North Europe has forced G6 alliance members to announce two further blanked voyages.
OOCL advised yesterday that the G6 Loop 5 sailing scheduled to be performed by the OOCL France in week 39 will be cancelled, as will the voyage of the APL Raffles in week 41.
The carrier said the move was in response to "the expected low demand in October".
OOCL said it was also cancelling a further sailing on its Asia-Mediterranean service in week 40, in addition to the blanked sailing already announced in week 41.
One source told The Loadstar today that forward bookings for North Europe were looking "very bleak", but added that demand for spot cargo was extremely difficult to calculate.
Ocean carriers are filling their ships with a much higher ratio of spot market cargo than in previous years. Maersk Group CEO Soren Skou admitted that Maersk's balance was now roughly 50:50 between spot and contract cargo, against around 75:25 in favour of contract cargo bookings a few years ago.
Hence, the decision by OOCL and its G6 partners to pull two loops in October would seem to be an early reaction to the gloomy booking forecasts.
But it may also be a statement to shippers that OOCL, Hapag-Lloyd, MOL, NYK, APL and HMM are not prepared to fight a new rate war over the slimmer pickings on offer in October.
Meanwhile, the significant freight increases timed for 1 September by OOCL and its peers are clearly an "all or nothing" last throw of the dice for the carriers on the troubled Asia-North Europe route.
The container lines are trying to squeeze the last drop out of a dwindling peak season before preparing to "shut up shop and park their ships" until the market improves.
However, shippers have told The Loadstar they are not impressed with the "cavalier attitude" of many of the carriers on the route and have little sympathy for their current financial plight, which they regard as being of their own making.
In a reaction to an increased FAK rate announcement for 1 September, received from a Chinese carrier last week, one senior executive of a major UK forwarder could hold his frustration no longer.
"What a very pointless, boring, little game this is becoming," he told The Loadstar.