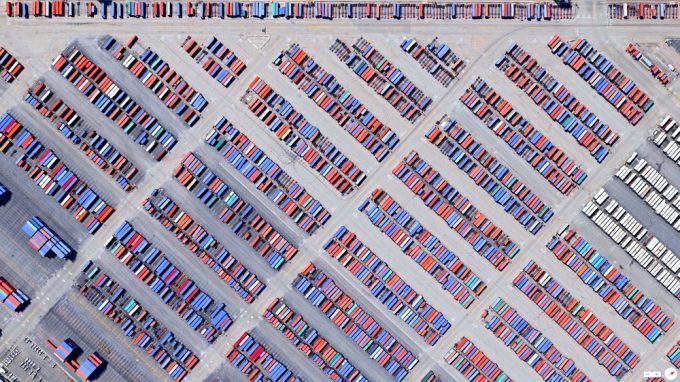 Shippers and BCOs at the JOC TPM Conference in Long Beach this week are almost unanimously furious that carriers are "profiting at their expense" from port congestion at the San Pedro Bay ports.
They are also up in arms about the decision of some shipping lines to penalise truckers for street turns – or roundtrips – which help to ease landside congestion by allowing one truck to exchange boxes at the terminal.
"And carriers wonder why we don't trust their new bunker surcharge formulae, when they take advantage at every opportunity to hit us with unjustified costs like these," said one BCO on the side lines of TPM.
Transpacific container lines deployed extra vessels to take advantage of front-loading of cargo to beat the proposed US duty hike on Chinese imports and to accommodate the normal pre-lunar new year rush.
Spot rates on the route soared as shippers scrambled for space and carriers were able to shore up their balance sheets in the final three months of last year.
But the record volume of boxes arriving at the US west coast ports of Los Angeles and Long Beach, which handle around 40% of all US imports, put an intolerable strain on infrastructure already creaking from a lack of chassis and an acute shortage of truck drivers.
This meant available "free time" on the terminal allowed by carriers was quickly eroded as importers battled to retrieve their boxes.
And this seems to have coincided with the shipping lines deciding to "toughen up" on the charging and collection of demurrage and detention fees.
Demurrage can best be described as "quay rent" for the period the box overstays the allowed number of days on the terminal, while detention is a charge for extended use of the container.
In many other regions of the world, container detention fees are usually waived, unless there is abuse by the shippers, and demurrage is negotiable. But it appears from The Loadstar's informal poll of BCOs at Long Beach this week that carriers almost universally decided to play hard ball with their customers and maintain the fees, despite protests.
One furious major BCO told The Loadstar that often her company would attempt to return a container to a terminal only for the truck driver to be sent away, as the terminal refused to accept the box due to space restrictions.
"Then they have the audacity to bill us for more detention," she raged.
Indeed, BCOs are right to say that demurrage and detention fees are "another revenue earner" for the carriers, says Jack Oney, who spent 27 years leading Procter & Gamble's supply chain division.
"For most carriers, detention and demurrage is a profit centre – carriers have come to think of it as the one area where they are gaming the system."
For example, Maersk's 2018 financial results itemise a figure of around $1bn of revenue from demurrage and detention receipts in its total turnover of $28.4bn last year.
It explained this revenue as a "windfall" from the terminal congestion at the LA and LB terminals, after it "toughened up" on its collection policy.
Unsurprisingly, Maersk Group chief executive Soren Skou was asked by the audience in his one-on-one conversation session what the carrier could do about the demurrage and detention charges: his response was, "not a lot".
And sitting in on other sessions, specifically looking at the demurrage and detention issue, The Loadstar witnessed considerable anger over the policies of the carriers and their "inflexible" attitude.
Moreover, it was noted that carriers are not simply passing on the quay rent charge to the importer – as is the practice in many other parts of the world where shipping lines often enjoy considerable free time by the terminal operators in their contracts – thus in many cases the amount is pure profit.
But more anger was reserved for the "administration" charges several carriers have imposed for 'street turns'  by penalising truck companies for their efficiency by trying to stop the practice of leaving terminals empty.
Meanwhile, the US Federal Maritime Commission (FMC) announced last week that commissioner Rebecca Dye was commencing "the final phase of her investigation of the detention, demurrage, and free time practices of ocean carriers and marine terminal operators".
The FMC said "innovation teams" of industry experts would hold meetings "no later than mid-April", but Ms Dye would continue to welcome comments and contributions from stakeholders.
"It is an enormous challenge to develop an industry-wide practice for demurrage and detention," she said. "Our goal is to make focused, significant changes that will emphasise demurrage and detention incentives and boost freight fluidity."
The Loadstar's coverage of TPM 2019 is sponsored by Kontainers.