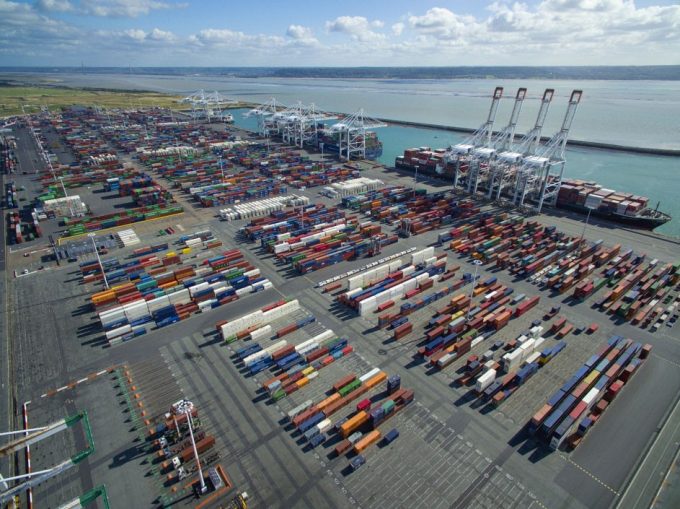 Haropa, the union of the French ports of Paris, Rouen and Le Havre, has announced commercial rebates and tariff discounts for container lines calling at Le Havre in the face of continued social unrest.
Strikes and disruptions at French ports, organised by the powerful CGT union in protest at President Macron's proposed pension system reform, began on 5 December and lasted for six weeks.
Further demonstrations around the country are expected today and there is a threat of another 24-hour strike at French ports tomorrow, and the uncertainty has obliged ship planners to cancel scheduled calls.
Indeed, one carrier's North Europe vessel coordinator told The Loadstar yesterday Le Havre had become "a nightmare".
"We have decided to pull all our Le Havre calls and will reroute cargo via Antwerp until there is some stability and certainty about vessel operations there," he said.
Carriers have notified exporters and importers accordingly and mostly it will be French shippers that will have to pick up the bill for the cargo diversion.
Hapag-Lloyd advised its customers in December of a list of 20 vessels that would skipping Le Havre up to the year end, and according to Haropa, carriers cancelled 52 liner calls that month, resulting in a loss of at least 50,000 teu of container throughput at the port.
And the vessel coordinator source told The Loadstar he had heard that the number of vessels omitting Le Havre since early December currently stood at more than 200.
An analysis by CargoSmart on the impact of the French dockworkers' strike on port operations found that the number of vessel arrivals in December was 21% below the average of the previous 11 months, at 169 calls.
In addition, through use of AIS data, CargoSmart recorded a higher-than-average waiting times and longer completion times for ships that were able to fulfil their Le Havre calls in December.
Haropa's "first stimulus measures" consist of a one-off rebate on port fees for containerships calling at Le Havre this month, which it describes as "a loyalty measure that acknowledges the maintenance of shipping commitments at the beginning of the year despite the disruption".
The second part of the stimulus, aimed at attracting new business, is an as yet unquantified tariff discount "offered for two years to containerships stopping at the port of Le Havre during 2020 as part of the creation of a new service".
Aggravated by the industrial action, the number of containers handled by Haropa last year – of which Le Havre is the main contributor – was down 3.5% on 2018, at 2.9m teu.
Unsurprisingly, given the industrial uncertainty, transhipment at Le Havre also slumped, by 9.5% year on year, recording a loss of 72,000 teu which would have instead been relayed across the Benelux ports of Antwerp and Rotterdam.