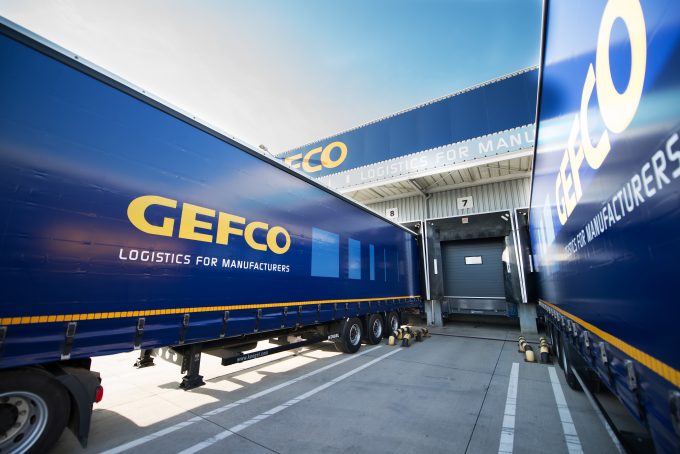 French automotive and industrial logistics specialist Gefco, which is 75%-owned by Russian Railways (RR), has played down the impact on its business from its parent company put on an EU sanctions list, following Russia's attack on Ukraine.
It said: "The latest sanctions by the United States and the European Union are impacting our majority shareholder, Russian Railways, by limiting the possibilities of new funding.
"But they have no effect on the operational conduct of our business. Gefco remains an independent and non-political company," adding: "With over 70 years of experience in complex business environments, we remain fully committed to maintaining our customers' supply chains."
Gefco did not respond to a request from The Loadstar to clarify whether its operations would normally use Russian Railways' services for the transport of vehicles into Europe, and if such provision continued today.
Its statement added: "Gefco is in constant contact with its teams in Ukraine and the surrounding regions to support them in any way possible. Our local offices are also mobilised to help humanitarian organisations to help the country, and we are proud of their efforts."
In June last year, Gefco was said to have been put up for sale by RR and carmaker Stellantis (formerly the Peugeot group, which holds a 25% stake) in a deal expected to be worth more than €2bn, according to a report by Reuters quoting "people close to the matter".
The owners were working with JP Morgan and Rothschild on the divestiture, they said, and potential buyers had already been asked to log their interest. Gefco, its owners and the banks declined to comment, Reuters added.
In its latest financial statement, Gefco reported revenues of €2.2bn for the half-year to 30 June 2021, an increase of 25.6% versus H1 20 (+28.1% on a like-for-like basis). A "record-high" recurring ebit totalled €118.8m.
Meanwhile, another French logistics firm with strong Russian connections, FM Logistic, provided an update on its activities following the invasion of Ukraine.
"As things currently stand, all our logistics sites in Russia (numbering close to 30) are operational. The majority of these customers in Russia are food and specialised retailers and FMCG manufacturers, especially in the cosmetics sector. Several customers have suspended their activities, while others are still operating and sending us requests," a company spokesman said.
However, food logistics services to Russia are beginning to struggle. Maersk, which had pledged to continue delivering food there, yesterday said it had been forced to suspend some bookings, as uncertainty over sanctions was triggering delays to Russia-bound cargo.
It said: "As the stability of our operations and our customers' cargo is critical, it is with great regret that we now also have to temporarily stop acceptance of all new reefer bookings (chilled and frozen) to/from St Petersburg and Kaliningrad. The gateways in Novorossiysk and Far East Russia remain open at this present time.
"To further cope with the congested network in European ports, we are temporarily holding the release of equipment for confirmed booking as well as stopping all stuffed containers destined to Russia at first-load or transhipment port."
In FM Logistic's 2020/21 financial year ((April-March), Russia represented almost 16% of its global turnover (roughly €230m of €1.4bn).
"In October 2021, we broke ground on a new logistics centre in the Moscow region town of Bolshoye Tolbino. Several investment plans are being reconsidered," the spokesman said.
FM Logistic's activities in Ukraine represent 2% of the company's global turnover. It operates a logistics site in Dudarkiv, east of Kyiv. It said: "We have suspended almost all of our activities there, with the exception of a recent delivery of catheters to hospitals and a handful of deliveries of essential products to two retailer customers."
"As of 1 March, our 840 or so employees in Ukraine are safe and secure and that is where our focus is. As for Russia, we are studying the consequences of the crisis and several options," the spokesman added.
Contacted by The Loadstar, another French logistics firm with a significant presence in Russia, ID Logistics, declined to comment on its policy in the country. But in a press release issued in November on the growing business of its Russian subsidiary, ID Logistics said it had entered the market in Russia in 2010 and had become "a top-five contract logistics provider."