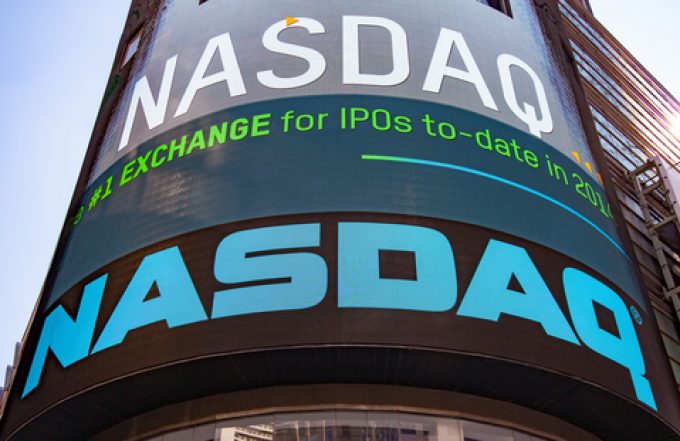 Freightos is set to list on the US Nasdaq exchange today, following's yesterday's meeting of shareholders of special purpose acquisition company (SPAC) Gesher.
Freightos founder and CEO Zvi Schreiber will be ringing the bell as the markets open.
The IPO is, however, focused on recapitalising the company rather than the trading of shares. Only about 10% of Freightos stock, to be listed under the ticker CRGO, will be publicly traded in what is a complex structuring.
"We are doing this to raise money," Dr Schreiber told The Loadstar. "It doesn't matter much to us what the share price is; the investors are not selling."
Freightos management and its largest shareholders have signed two-year lock-up agreements.
According to the SEC filing, the minimum amount raised from the listing will be $80m, while $116m of the gross proceeds is held in a trust account – although "there are a lot of ifs and buts" in the proposal, according to Loadstar Premium head Ale Pasetti. "It's complicated," he added.
The amount excludes previously committed investments, including $10m from Qatar Airways and $60m from M&G Investments and The Prudential Assurance Co. Existing shareholders include Singapore Exchange SGX Group, FedEx, Qatar Airways, IAG Cargo, LATAM Airlines Group, Bob Mylod (chairman of Booking Holdings) and financial investors such as Aleph and MoreVC.
Dr Schreiber explained: "We are raising the capital we need from the listing. Any volatility of [the share price] in the market doesn't affect our business directly."
And he said the company would invest – "We are hiring, and accelerating growth" – and acknowledged, however, that an IPO required a lot of reporting changes.
"There is a lot more transparency, for good or for bad – it's probably a good thing. And Nasdaq gives us real credibility."
More transparency has already started to show. Freightos acknowledged in a filing that it has yet to make a profit, reporting a net losses of $16.4m in 202 and $14.2m in 2020.
However, Dr Schreiber said Freightos had been making a gross profit but continued to invest, adding: "We'll invest about $20m this year, and will make a net loss of about $20m, but a gross profit."
Its filing shows Freightos had a cash burn rate of $11.9m in the six months to 30 June 2022, up from $1.75m a year earlier.
"Nearly $2m a month is a lot of money," said Mr Pasetti, "but it's something you would spend at that stage of development. Its goal to achieve positive free cashflow in 2025 is ambitious, and that will be closely watched by the market."
Dr Schreiber said Freightos would be "net investing, at least through 2024", with profitability likely occurring in 2025 – a "rough timeline". The filing indicates that Freightos will need revenues of about $100m to break even, in what Mr Pasetti called a "very thin-margin business".
Dr Schreiber said his focus in the past weeks had been on making sure that it was "business as usual".
"The legal and finance teams have been busy, but we are trying to make sure that, for all the others, it's the same as usual."
Last year, Freightos hired about 50 staff, and expects to hire a "a few dozen more" this year.
"There is more talent available, from all the tech job losses," pointed out Dr Schreiber.
He added that the company was also eyeing opportunistic acquisitions, so "potentially, there could be some M&A".
Freightos is lucky to have pulled off a spac IPO in both an uncertain market environment and at a time when spacs have been losing their lustre, in particular with the SEC. However, other spac mergers are on the cards in logistics: Unique Logistics ($17m), 20Cube ($10m), Avanseus ($55m) and MNG Airlines ($43m).
Atlas Air, meanwhile, is set to de-list shortly, after an acquisition by Apollo.