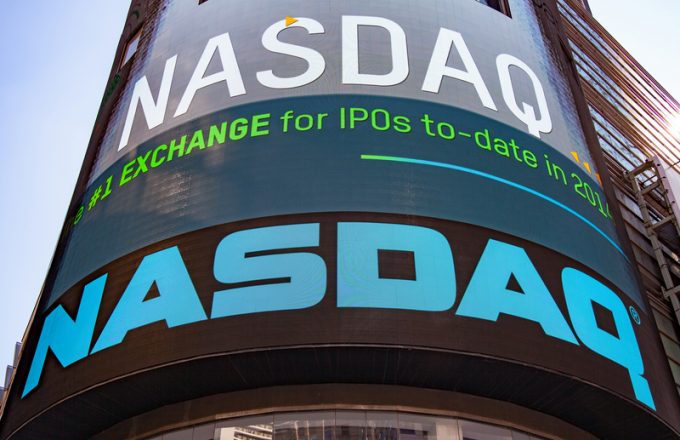 Just a week after The Loadstar exposed Freightos's industry investors, the company has announced it is to go public on Nasdaq, via a special purpose acquisition company (SPAC), in the second half of the year.
The SPAC, Gesher 1 Acquisition Corp, was listed on Nasdaq in October.
In addition to the merger with Gesher, which allows Freightos to list without going through the book-building stage, the combined entity has raised some $80m in capital commitments, with an additional $10m from Qatar Airways, $60m from M&G Investments and up to $10m from Composite Analysis Group, an affiliate of Safer Logistics.
It is Qatar's third investment in the company: under the name Alshaffafia Trading, the airline bought some 28% of its series C preferred shares, some 900,000, worth $19.7m, at the start of 2021, and it also holds ordinary shares.
Existing shareholders will retain about 78% of the company after the deal.
Zvi Schrieber, founder and CEO of Freightos, told The Loadstar: "It's a good way to raise money and, given our track record of successful acquisitions, will allow us to make more. And it will – for good or bad – make us more transparent. And we can show everyone how fast bookings are growing."
He said the reason for listing via a SPAC was due to the "better process".
"It's quite a unique space. The investors such as M&G have spent a lot of time with us, but with an IPO you don't know who you will get."
The listing will mean Freightos's financial results will be revealed for the first time, but Dr Schrieber said the focus would be on gross booking value, rather than revenue.
However, as one industry analyst pointed out, booking values are currently highly inflated.
"The market is at a peak, about 140% above pre-Covid levels. If you do the analysis based on industry volumes, the growth rate will be far less impressive. Being opaque about shareholders and listing via a SPAC does not seem fully transparent to me."
Freightos offered this chart to potential investors during a call this afternoon, (with gross revenues comprising all revenues collected on its platform). It added that it would be "fully funded on the pre-committed capital of this transaction," and "didn't expect to have to come back to the markets".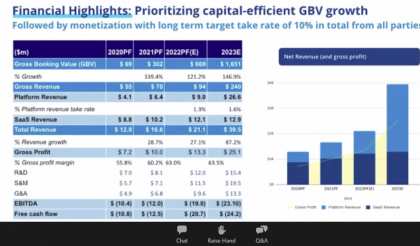 Freightos has come under fire for lack of transparency in its dealings, failing to tell the industry of its airline and integrator shareholders. Observers questioned whether it had offered unfair benefits to shareholders Qatar Airways and IAG Cargo – a point emphasised last week when it announced that both of those airlines had piloted its new digitised payment system.
The company has now unveiled both its key shareholders and board members, which will include Udo Lange, CEO of FedEx Logistics, and Guillaume Halleux, chief cargo officer of Qatar Airways. Freightos was at pains to point out that "strict internal screens are in place to avoid directors associated with logistics companies being exposed to any data relating to their competitors".
Dr Schrieber said the listing would mean "potential for more investors".
Gesher explained in its SEC filing: "A merger with us will offer a target business an alternative process to a public listing rather than the traditional initial public offering process. We believe target businesses may favour this alternative, which we believe is less expensive and takes less time, while offering greater certainty of execution than the traditional initial public offering."
A financial analyst said the timing, at the height of the market, was the right move – "somebody cashes in at the top of the market".
Freightos said the move would allow it to "aggressively scale our platform". And alongside possible acquisitions, which would either strengthen Freightos via geography or new modes, Dr Schreiber said it would invest in R&D and marketing.
Freightos will be publicly listed under the ticker symbol FROS. Its pro-forma enterprise value, post-deal, is approximately $435m, but the SPAC (Gesher)'s market capitalisation, however, is $143m.
"Meaning that, based on currently available information, the combined entity may carry a net debt position," one financial analyst said.
Gesher has moved only 2% in pre-market trades today, and doesn't seem to have debt on its books, suggesting a combination with Freightos will add debt, or debt-like capital on the combined entity's books.