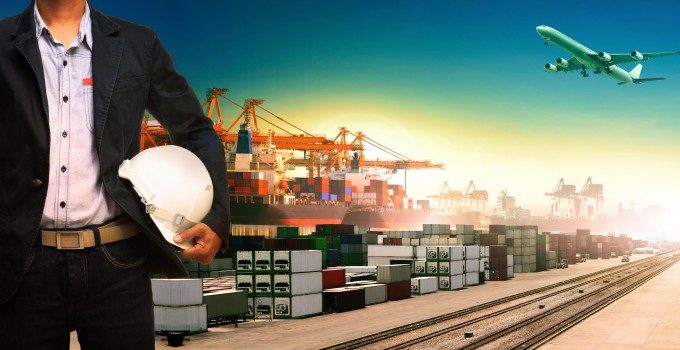 Frankfurt's perishables centre is aiming to take on the might of Amsterdam Schiphol in the flower sector, as shippers increasingly buy direct from source.
While its Aalsmeer flower auction has long kept Amsterdam top of the league in flower imports, a changing shipper business model – more retailers buying direct from growers – could open up opportunities for other airports in Europe.
"We see an opportunity to take some of the business which is no longer going through the auction," explained Oliver Blum, head of Lufthansa Cargo's perishables team.
"We are only expecting to see volumes this year go up by about 2,000 tonnes, from 60,000, but there will be more growth."
The Frankfurt perishables centre, which claims to be rivalled only by those in Cairo, Nairobi and Miami, is investing – with Lufthansa Cargo – €500,000 in a vacuum cooler this year to help boost its flower business. Vacuum coolers reduce pressure so that water starts boiling at 2°C. The boiling process takes heat out of the product so it can be cooled to 1°C or 2°C within 20 to 30 minutes.
"We are buying one this year, but if it brings in business we will definitely look to getting a second," said Mr Blum.
The centre is also working in partnership with the Cool Chain Group, a specialist supply chain management company, for onward refrigerated distribution throughout Europe.
Mr Blum maintained that Frankfurt's facilities, with several different areas kept at different temperatures, were unique in Europe. With the relevant authorities on site, and a consultancy arm, Mr Blum said transit times had been cut by up to half, to about four or five hours.
"Having the authorities here has made the process better for customers," he said. "We can offer a premium service."
Currently some 20% of the volumes passing through Frankfurt's perishables centre are flowers, 48% fruit and vegetables, 5% meat and the remainder pharmaceuticals and "other goods" – including, once, a whole frozen crocodile.
About 70% of the shipments at the centre comprise transit traffic, with just 5% exported, (mainly peppers and tomatoes), and 25% imports. Colombian roses are popular with Russians, added Mr Blum. "They pay big money for them."
On The Loadstar's visit, live lobsters sat by tuna, dourade, and shellfish, while in the meat room, Australian lamb jostled for space with Argentine beef.
The majority of perishables arrive by freighters, which are parked against a wall of the centre for speedier processing.
The centre has three shareholders: Nagel Group, holding 50%; LUG, with 30%; and Fraport with the remaining 10%. Lufthansa carries about 55% of the volumes at the centre, which employs some 120 staff.