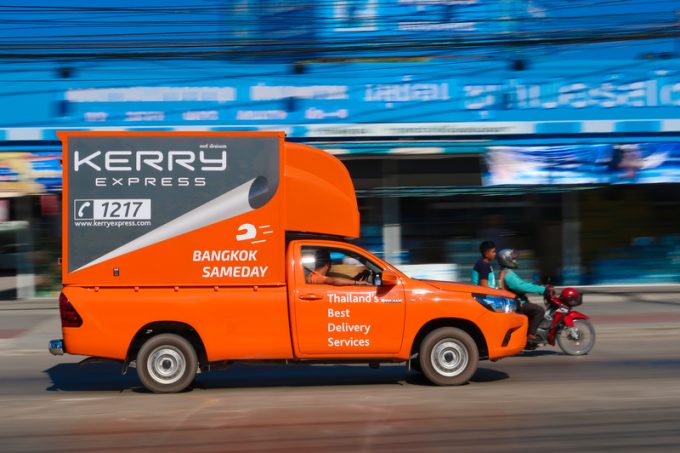 "Outstanding" freight forwarding helped Kerry Logistics to better-than-expected first-half results, but the 3PL warned of "unprecedented chaos" ahead for global supply chains.
Analysts at UBS upgraded the Hong Kong-based 3PL's outlook late last month, from an earnings decline to double-digit growth, after guidance from Kerry suggested the predicted impact on its business from Covid-19 had been overblown.
This was confirmed by the group's interim results, released today, which show a 10% year-on-year increase in revenue to HK$21.8bn (US$2.7bn), and a 26% uptick in core net profit to HK$845m.
However, William Ma, group managing director of Kerry Logistics Network, believes there is "no end in sight" to the pandemic.
"In such highly volatile and uncertain environments, logistics has maintained its unrivalled importance," said Mr Ma. "Kerry Logistics Network's H1 results clearly demonstrate our business diversity, adaptability and agility."
Profit from the integrated logistics (IL) division remained flat, thanks largely to strong growth in last-mile fulfilment and e-commerce logistics, as, said Kerry, warehouse operations in Asia were severely impacted by lockdowns and a "drastic drop" in global demand for manufacturing of non-essential products.
In Hong Kong, IL recorded a 13% increase in "logistics operations", after switching strategy from serving general consumption and regional distribution centres to fulfilling pandemic-related institutional demands, Kerry said. The division saw mainland China profits fall 37%, however, "due to lockdowns".
Across Asia, IL achieved a 6% increase in profit, again relying on substantial e-commerce growth. For example, in Thailand, Kerry Express recorded 36% growth to its bottom line, while in Vietnam, the 3PL has invested in a 42% stake in one of country's biggest private express companies, handling 800,000 parcels a day.
Meanwhile, significant growth came from the "outstanding performance" of its international freight forwarding division, which saw a 40% increase in profit to HK$403m, increasing the division's share of group profits from 20% to 26%, year on year.
"The global freight forwarding market was among the hardest hit sectors, made more severe due to travel bans," Kerry noted. "However, Kerry Logistics leveraged its unique market position…to capture new business opportunities as the pandemic spread."
While Kerry didn't publish freight volumes, or refer to the record freight rates in both air and sea forwarding, it did say its airfreight business had "surged" from March to May, with ocean "catching up" in mid-May and June, as "customers replenished their dwindling inventories."
Looking ahead, Kerry warned of a looming global recession caused by a wave of unemployment, global travel restrictions and falling demand for non-essential products.
"Coupled with rising nationalism, protectionism and geopolitical tensions, the coming 18 months will bring unprecedented chaos to the global supply chain,"  the company claimed.
"As industries adjust and plan for the 'new normal', emphasis will be placed on speed and capabilities rather than on pricing…The group's medium-term strategy will have to adapt and prepare…this includes enhancing Kerry Logistics' exposure in e-commerce and humanitarian logistics."