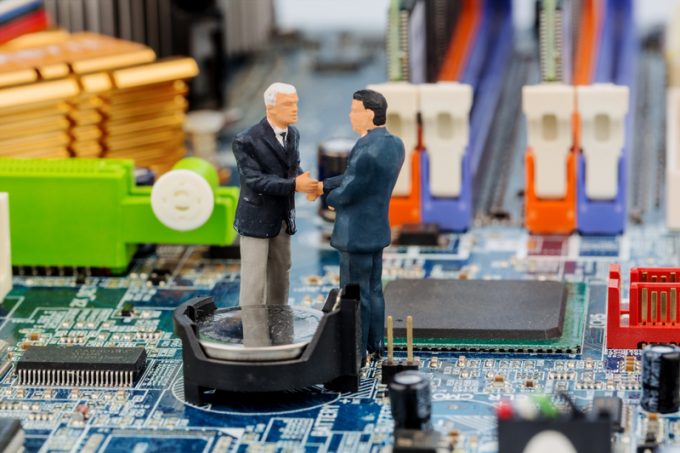 The growing global middle class will lead to more products coming to market and therefore more opportunities for forwarders.
But those who fear the transparency digitisation brings should get out now.
This was the view of executive director of the Canadian International Freight Forwarders Association (CIFFA) Ruth Snowden when discussing the emergence of digital forwarders.
At the International Air Cargo Association's (TIACA) executive summit in Miami last week, she said digital tools gave the industry the opportunity to remove waste.
"Despite the benefits, there is a fear among traditional forwarders of a threat to their business from digitisation and the transparency it brings. To be frank, those that fear to compete in a transparent market probably cannot compete and should get out of the industry."
Ms Snowden said the idea that all forwarders did was input data was nonsense – their focus was shipment optimisation and carrier selection based on industry knowledge.
She also said that forwarders which fail to offer value-added services were not likely to survive in the long run.
"The margins involved in air freight are simply too low for forwarders to pay people that do not provide any sort of added-value product.
"They have to have a set of core competencies and industry knowledge sought by shippers, with digitisation supplementing this through data provision, when it is needed and to those that need it."
IATA global head of cargo Glyn Hughes compared the role of forwarders in the modern economy with travel agents.
"They bring enhanced value and, to draw comparison with the passenger business – something I know cargo hates – it's like travel agents in the age of Kayak and Expedia," said Mr Hughes.
"You have online portals that provide flight costs in a transparent, open way, but you still have travel agents that bring the added value."
Figures from Kayak last year, however, suggested high street travel agents could be extinct within five years as more people book online, and the Association of British Travel Agents (ABTA) said the number of people booking with high street travel agents had dropped more than 30% since 2006, with more than 80% now booking directly.
Chief executive of digital forwarder Twills Logistics Troels Stovring said his company had been born out of a legacy forwarder, with a focus on user experience.
"Technology should not be seen as a disruptive influence on the industry, but rather an enabler that moves things forward," said Mr Stovring. "It enables information and data flow but does not remove people … forwarders still need boots on the ground, digitisation just frees them from rudimentary tasks."
Chief operating officer of Freightos Victor Ofstein said the word transparency had had a "complete makeover" since 2012, "when it was seen as a dirty word".