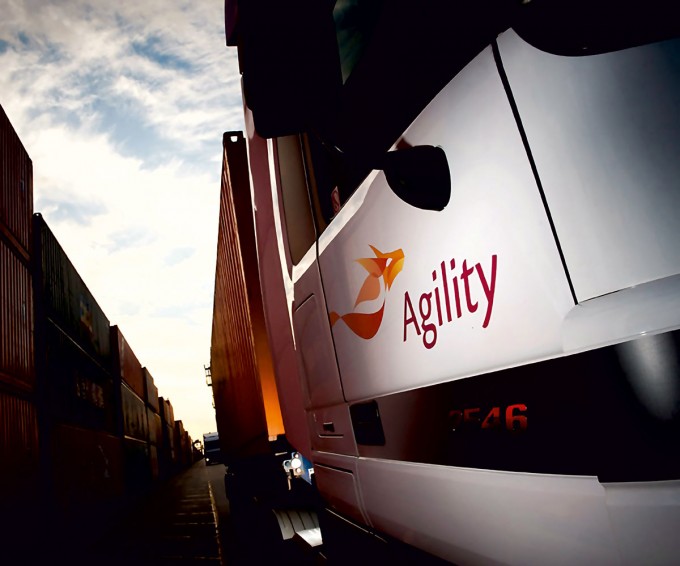 Agility Logistics today reported first-quarter pre-tax profits down 9% year on year, largely due to investments, including its digital transformation project.
The Kuwait-headquartered 3PL said ebitda for Agility Global Integrated Logistics (GIL) in the period was KD6.8m (US$22.3m) on revenues of KD275m, which represented a year-on-year decrease of 1.1%.
"GIL's digital strategy involves the development of systems and technology that will improve productivity, differentiate its products, and position it as the industry's leading innovator," it said.
It said revenues had been affected by currency fluctuations and that, on a constant currency basis, GIL revenue had increased 3.4%, "driven primarily by ocean freight and contract logistics, offsetting decreases in project logistics and road freight".
GIL air freight tonnage grew 5.2% in the quarter, it added, "across multiple tradelanes and sales channels, with very strong performance from strategic customers".
It added that ocean freight net revenue performance had been "driven primarily by yield improvement", while it saw volume growth of 2.3%, also "primarily from strategic accounts".
Its contract logistics division saw revenue grow 3.6%, mainly driven by contracts in the Middle East/Africa region.
At a group level, the flat performance of logistics was offset by strong growth in its infrastructure operations, which saw ebitda up 7.4% and revenue increase 10.7% year on year, largely led by its Agility Logistics Parks (ALP) division, which reported 23% revenue growth for the quarter.
It said this was "an increase that resulted from strong performance at new facilities completed in late 2018, as well as yield improvement at existing facilities".
It said ALP expected to deliver 150,000 sq metres of new warehousing this year, mainly in Saudi Arabia and Africa and will begin construction of another 275,000 sq metres of space to be delivered in 2020-21.
"In Africa, ALP is developing 68,000 sq metres of new facilities in Ghana, Mozambique and Ivory Coast, with another 36,000sq metres opening in Nigeria at the end of the year and a further 100,000 sq metres opening during 2020," it added.
Group first-quarter revenue was KD378.8m and ebitda was KD46.3m, increases of 1.9% and 22.8%, respectively.
Chief executive Tarek Sultan said: "Again, a good start for Agility this year, though we are witnessing an environment where growth is slowing. We have seen good improvement across the board and are accelerating our efforts to achieve our targets.
"We have a clear and consistent strategy that is translating into year-on-year improvements. Agility is going to substantially invest in business transformation to drive operational excellence for the future," he added.