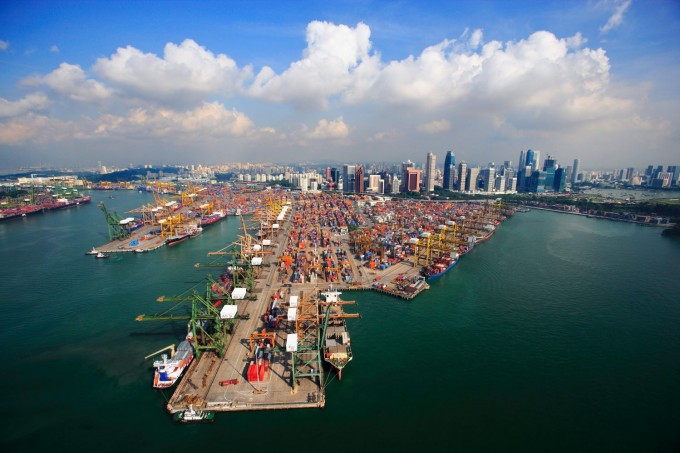 Fewer containers are being 'rolled' at major ports, according to new data from predictive ocean container tracking data provider Ocean Insights.
It has revealed that the rate of container rollovers at the world's largest transhipment ports has begun to decline as carriers have returned capacity to major trades – but the number remains significantly higher than a year ago.
According to Ocean Insights, the percentage of transhipment containers rolled at the world's largest transhipment hub, Singapore, was 30.2% last month – that was below August's 33.3%, but 8.7% higher than September 2019, when 21.5% were rolled over.
The research company said that overall 20-33% of transhipment cargo was subject to rollovers, adding to supply chain pains created by vessel capacity and equipment shortages and localised port congestion.
"Container lines were surprised by the surge in demand for shipments as coronavirus lockdowns were eased during the summer," said Josh Brazil, chief operations officer at Ocean Insights.
"Schedules are clearly still suffering significant disruption and, in many ports, this is being exacerbated by equipment shortages which are adding to rate inflation and logistics bottlenecks and inefficiencies.
"As a result, carriers are frequently rolling cargo, which can result in significant delays and knock-on costs for customers, especially if they are not notified by the line in advance, which customers tell us is quite common.
"Early indications this month suggest supply chain disruptions and significant rollovers will continue deep into the fourth quarter, as peak season demand continues to surprise," he added.
While Hong Kong, Tanjung Pelepas and Port Klang all managed reduce rollovers in August and September, all have higher levels year on year.
Ocean Insights data also shows many of the leading carriers managed to reduce their rate of transhipment rollovers – defined as "the percentage of cargo carried by each line globally that left a transhipment port on a different vessel than originally scheduled".
"Last month, the leading lines collectively saw rollovers recede last to 26.9% compared with 30.7% in August," it said, although its data also revealed a wide disparity between carrier performance.
In overall terms, CMA CGM was the worst for rollovers, with 40.6% in September, although that did represent an improvement on August's figure of 45.8%.
The best performer was MSC, which rolled over 16.2% in September, compared with 18.2% in August, followed by Cosco, with 23.7% and 30.1% respectively.
Most carriers managed to improve their rollover figures between August and September. Except for ONE, which saw rollovers on its services increase from 35.8% in August to 38.9% last month.